Available Support Groups
Support Groups available at MSLC
Montefiore St. Luke's Cornwall C.A.R.E.S.
The Littman Cancer Center invites patients actively undergoing cancer treatment, and their families, to discover resources and share their experiences with others on their journey. Meets the 4th Wednesday of each month from 5:30 -6:30 p.m. in the Radiation Oncology Suite at the Littman Cancer Center.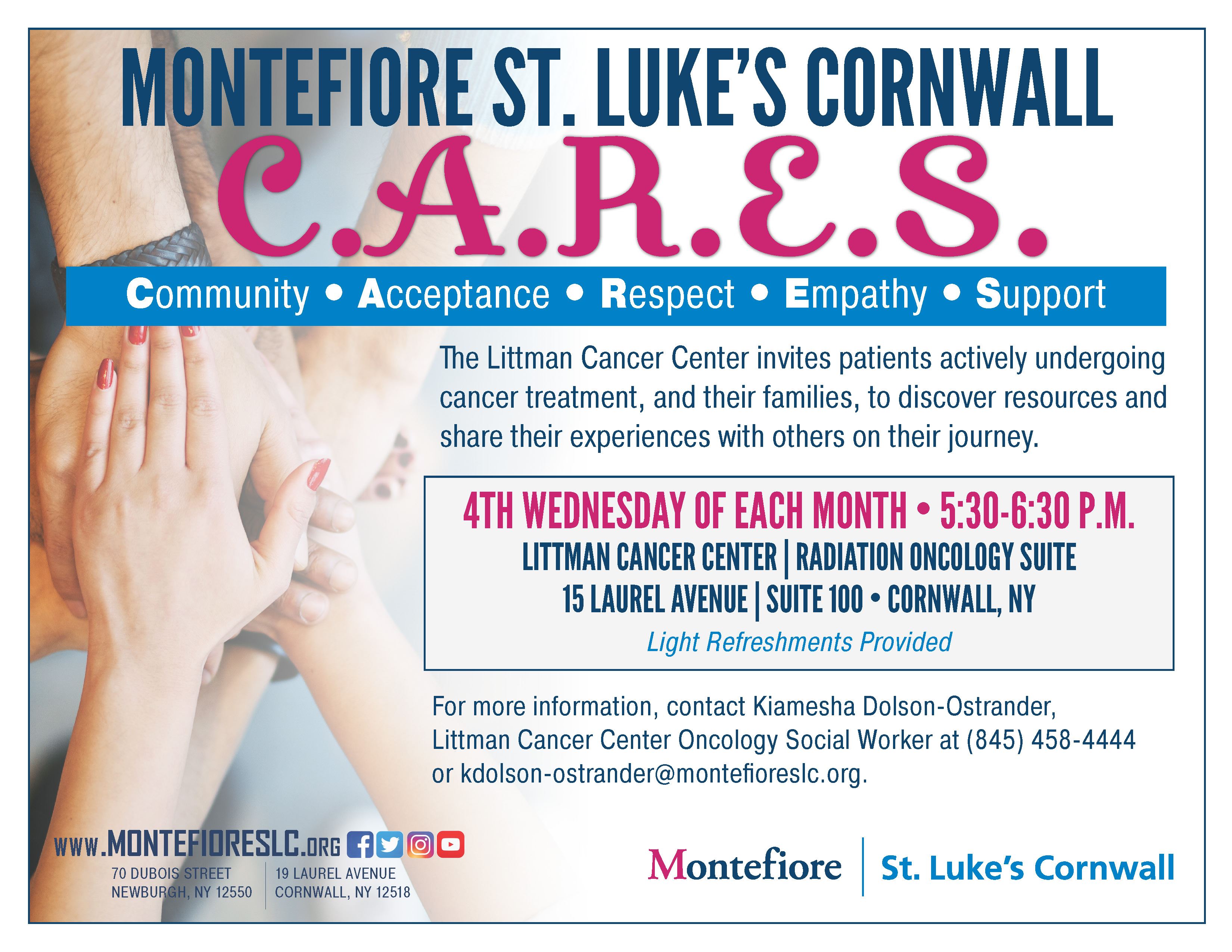 ST. LUKE'S SURVIVORS
For anyone who has survived or is living with any type of cancer. Meets the first Wednesday of the month from 5:30-6:30 p.m.
SHARED STITCHES
Knit, Crochet, and chat! Beginner to expert, all are welcome. Creations are donated to cancer patients. Meets the second Wednesday of the month at 10 a.m.
BREAST CANCER SUPPORT
For breast cancer patients and survivors. Led by Breast Cancer Options. Meets the third Wednesday of the month at 6 p.m.
CARE GIVER SUPPORT
A group for sharing support and information on community resources for those caring for a loved one with a chronic illness. Meets the second and fourth Wednesdays of the month at 5:30 p.m.
NUTRITIONAL SUPPORT
A group to discuss healthy habits. Led by an MSLC dietitian, the group meets the third Wednesday of the month at 4 p.m.