Cornwall Radiation Oncology Services
Guided by Clinical Excellence, Inspired by Compassion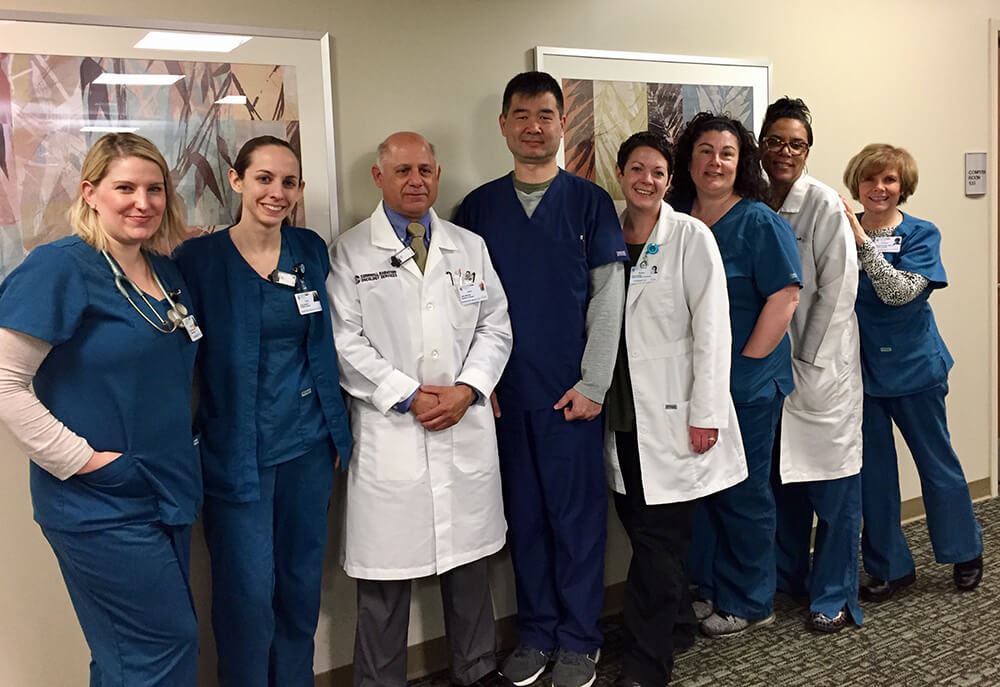 Welcome to Cornwall Radiation Oncology at the Littman Cancer Center, an affiliate of the Montefiore St Luke's Cornwall Health System. We strive to make each patient feel like a member of our own family. Our team's goal is to ensure each patient has a positive experience while undergoing radiation treatments. We believe that it is important to treat each patient as an individual and tailor our therapy to each person's unique needs. We also believe that your safety is paramount, and therefore, all patient related procedures are verified and reviewed on several levels prior to treatment delivery. Numerous quality assurance measures have been put in place to ensure accurate and appropriate treatment. With these objectives in mind, we look forward to serving you.
Our department is accredited by American College of Radiology, which is a governing body that oversees the safety and quality of the radiation oncology department.
What is Radiation Oncology?
Radiation oncology is important in the treatment of cancer. Cornwall Radiation Oncology Services (CROS) is committed to providing the highest-quality care to residents of the Hudson Valley and beyond. Patients and families are essential to the collaborative approach we use in assessing and developing a treatment plan individualized to each of our patients. That interactive approach extends beyond your physical recovery. Our cancer care navigation program can help guide you through the social, emotional and financial challenges of your treatment. Our physicians and staff are all board-certified in radiation oncology and have extensive training and experience with the TomoTherapy technology.​
Our Services
At Cornwall Radiation Oncology Services, we offer:
A professional team that includes a medical physicist, medical dosimetrist, radiation therapist and nurse — all board certified
The unparalleled precision and accuracy of TomoTherapy
Intensity Modulated Radiation Therapy (IMRT) under daily image guidance
3-D Conformal Therapy
Yttrium 90
Stereotatic Radiosurgery (SRS) and Stereotatic Body Radiation Therapy (SBRT) in collaboration with the Montefiore Health System
Professional, compassionate support staff
Convenient scheduling and therapy close to home
Accredited with the American College of Radiology(ACR)
Meet Our Team
Dr. Shana Coplowitz is board certified in radiation oncology by the American Board of Radiology. She joined the Hudson Valley community after practicing in St. Louis as a member of the St. Anthony's Medical Center team. She received her medical degree at the University of South Florida College of Medicine and completed her radiation oncology training as chief resident at Weill Cornell Medical Center/New York Presbyterian Hospital in New York City.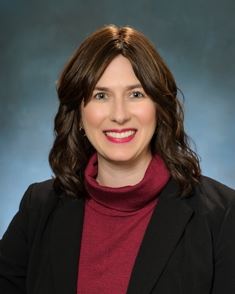 Shana Coplowitz, M.D.
Board Certified Radiation Oncologist
Medical Director, Cornwall Radiation Oncology Services
Assistant Professor, Department of Radiation Oncology
Albert Einstein College of Medicine
​Dr. Kyung Han
Radiation Oncologist
​H. Janelle Carr DNP, FNP-BC, MS, RN
Assistant Vice President, Oncology and Ambulatory Services
​Nicole Pogelshek
Director, Radiation Oncology and Oncology Navigation
​Kiamesha Dolson-Ostrander, LMSW
Oncology Care Navigator
What We Treat
Radiation therapy can be used as a sole treatment or in conjunction with surgery and/or chemotherapy. Our TomoTherapy technology allows us to offer patients in our community the full range of advanced cancer care treatment. A TomoTherapy machine is a hybrid between a CT imaging scanner and an external beam radiation therapy machine, and the radiation used for both imaging and treatment can completely rotate around the patient. This advanced treatment method can be utilized for a wide variety of cancers, including:
Prostate Cancer​ ​
Gastrointestinal Cancers
​Lung Cancer
​Skin Cancer
​Head & Neck Cancers​
Lymphoma
​Brain Tumors
​Primary Bone Cancer
​GYN and Pelvic Cancers
​Colorectal Cancer (Pancreas, Esophagus, Stomach)

Community-Based Care
Our affiliation with Montefiore St. Luke's Cornwall and Montefiore Health System allows us to connect you with the most up-to-date services for cancer treatment, follow-up care and support right here in the Hudson Valley, including nutrition, physical therapy, pain management, imaging, infusion, palliative care, social workers, and a dedicated nurse practitioner to help with emergent conditions.