Updated Visitation Policy
Effective Monday, June 22, as per the NYS Department of Health Guidelines, MSLC has updated its Visitation Policy:
Visitation is at the discretion of Montefiore st. Luke's Cornwall.
Visits are limited to no more than four (4) consecutive hours a day per patient between the hours of 4:00 p.m. and 8:00 pm.
Visitors are limited to one person at a time.
Visitors should arrive with a mask on. If visitors do not have a mask, they will be provided with one upon entry.
All visitors must be at least 18 years of age.
Please see the additional resources below for more information: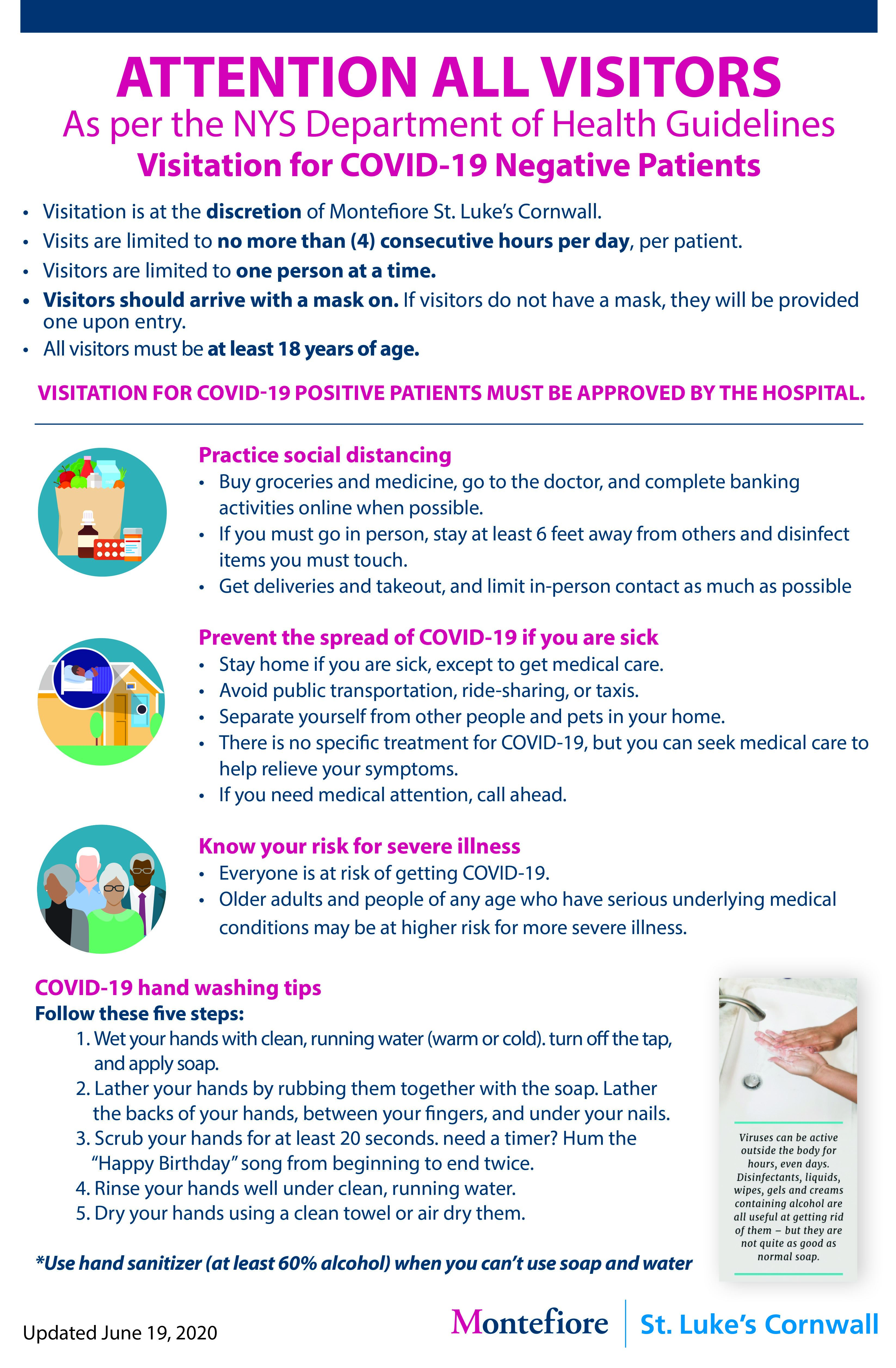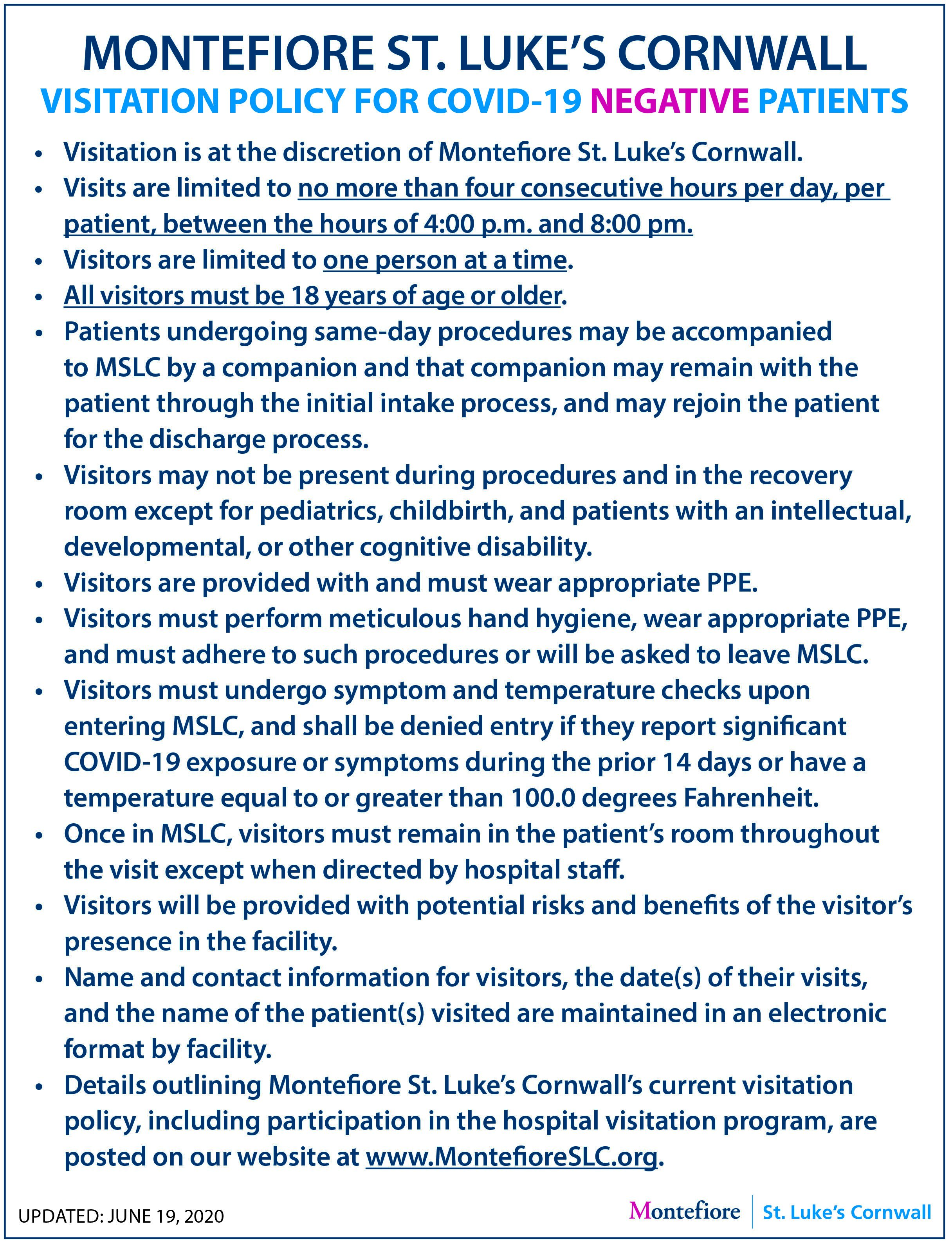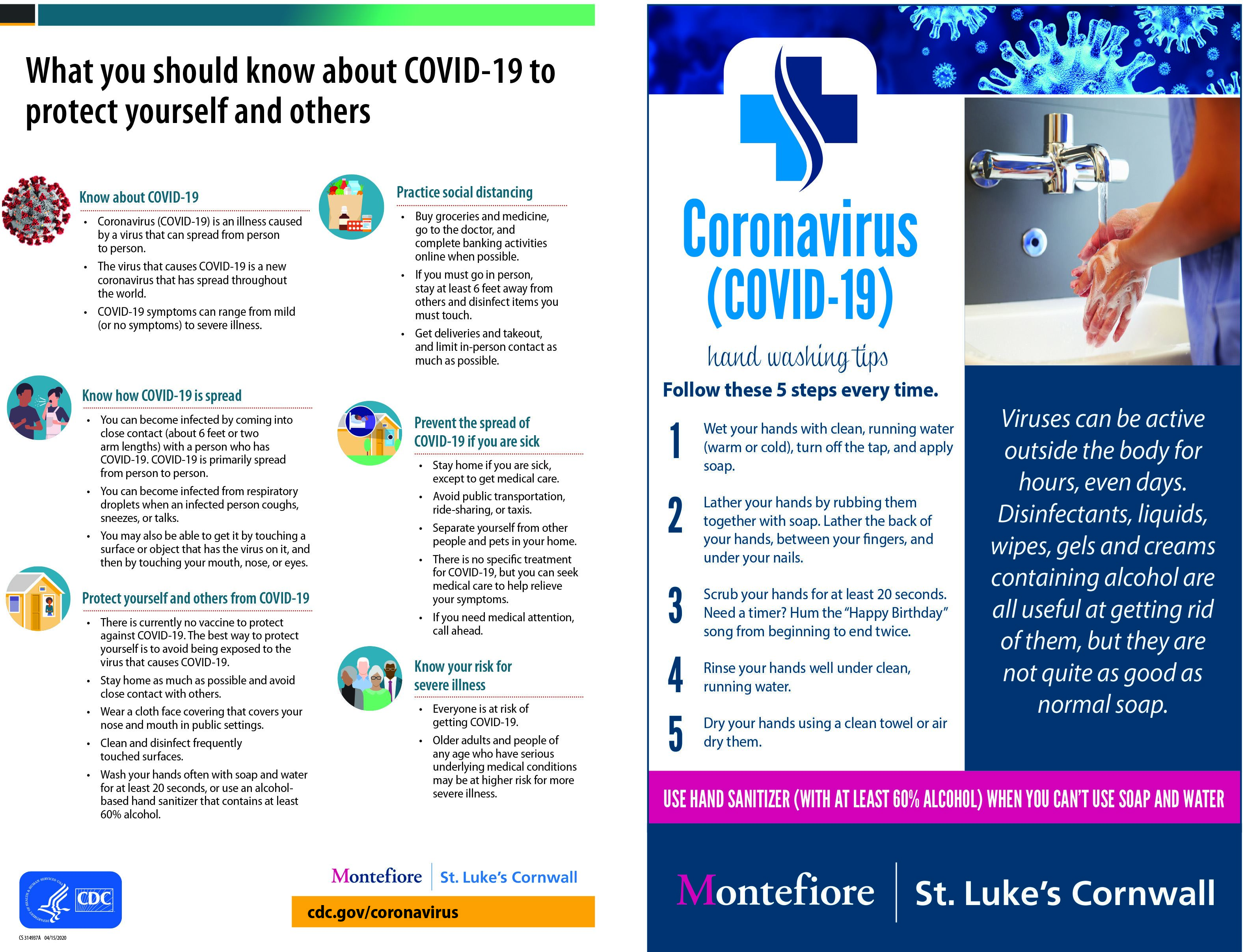 Visitor Restriction Information
If you are sick, please refrain from visiting
MSLC is a weapon free environment
MSLC is a smoke-free hospital
As part of Montefiore St. Luke's Cornwall's (MSLC) ongoing efforts to ensure the safety of its patients, visitors and staff, the hospital has implemented a new Visitor Management System (VMS) to assist in identifying visitors and account for their time in the building.
The VMS requires visitors to present a valid, government issued ID, such as a driver's license, when entering the building. The ID is scanned, and information will be electronically transferred directly onto the visitor pass.
This system maintains a secure environment by capturing visitor information accurately, while keeping all information confidential.
Please see the Parking section for those options