Orthopedics & Joint Replacement
Treatment for Aches & Pains in Hudson Valley

Montefiore St. Luke's Cornwall Orthopedics is dedicated to providing for the comprehensive orthopedic needs of the Hudson Valley, including sports medicine, arthritis, joint replacement, and other joint related issues. In conjunction with primary care and orthopedic physicians, the SLC Orthopedics Community uses a team approach to diagnose, treat and alleviate joint pain.
Learn more about our orthopedic services: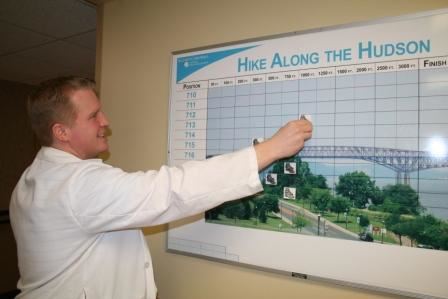 Our team works collaboratively with our departments to ensure patients receive the best care possible. Recovering from orthopedic conditions, particularly joint pains, can be a long-term endeavor. Our compassionate staff assists patients every step of the way, and we encourage friends and loved ones to participate as well.
No one should have to live in pain. Our goal is to help you restore your quality of life. Contact one of our locations to schedule an appointment.
​Office Locations
Orthopedic Associates of Dutchess County
Cornwall, Hopewell Junction, Kingston and Rhinebeck
Phone: (845) 534-5768
http://www.orthoadc.com/
Orthopedics and Sports Medicine, P.C.
Goshen, Monroe, and New Windsor
Phone: (845) 561-8060
www.osmpc.com
Crystal Run Healthcare
Newburgh & Monroe
(845) 725-0100
www.crystalrunhealthcare.com ​
Download our Orthopedic Services Pamphlet today!