Executive Team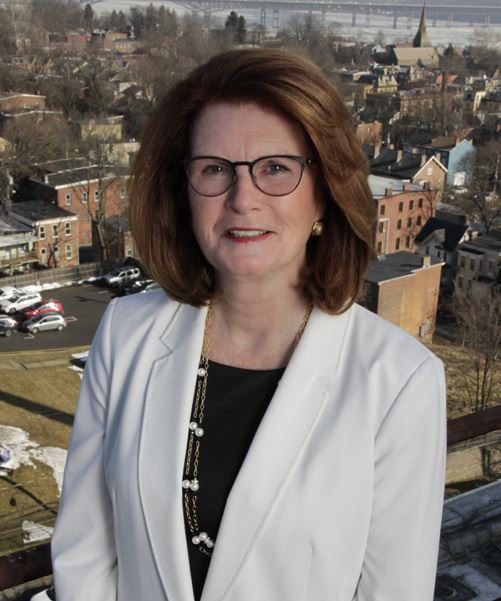 Joan Cusack-McGuirk, President and CEO
Joan Cusack-McGuirk is an executive and healthcare leader with greater than 35 years' experience. Earlier in her role as Vice President and Chief Nursing Officer, she was responsible for the successful integration of two divergent patient care cultures into a singular care model. She was promoted to Senior Vice President and Chief Nursing Officer and for the last several years, led transformational changes related across the themes of rapid change which require necessary prioritization and impact on major roles to keep pace with the changing healthcare delivery system.
During her tenure at MSLC over the last several years, Ms. Cusack-McGuirk has developed the hospital's Care Transition Program, a multidisciplinary model of care to provide cost effective quality care across the continuum ensuring patients receive the right care both in and out of the hospital. She has an outstanding commitment to creating collaborative healthcare models, clinical excellence and innovative strategies to achieve the highest quality patient care in a cost effective manner. Joan is an assertive communicator and community leader with proven skills in employee, medical staff and board relations.
Ms. Cusack-McGuirk graduated from St. Vincent's Hospital School of Nursing and Medical Center in NYC, received her B.S. in Nursing from SUNY New Paltz, earned a Master's Degree from NYU, and is a graduate of the Johnson & Johnson Wharton Fellows Program. Joan was Immediate Past President of NYONE's (New York Organization of Nurse Executives) and is active in community and professional organizations, as well as public policy at the regional and state level.
---
Tom Gibney, Senior Vice President, Chief Financial Officer
Mr. Gibney is responsible for the operation and management of all financial services for Montefiore St. Luke's Cornwall and its affiliates, including Business Development, Revenue Cycle, Reimbursement, Decision Support, Accounting & Budget, Investment Oversight, Bond/Debt Compliance and Lender Relationships, Insurance, Capital Financing, Materials Management, Accounts Payable, and Payroll.
Mr. Gibney is a Certified Public Accountant, and holds an MBA in Finance from New York University, and a BS in Accounting from Seton Hall University. His career has spanned a number of different industries ranging from Retail to Financial Services to Healthcare, and includes significant stints with Deloitte, Prudential, and Barnabas Health in New Jersey. He is a member of the American Institute of Certified Public Accountants, New Jersey Society of Certified Public Accountants, and the Healthcare Financial Management Association.
---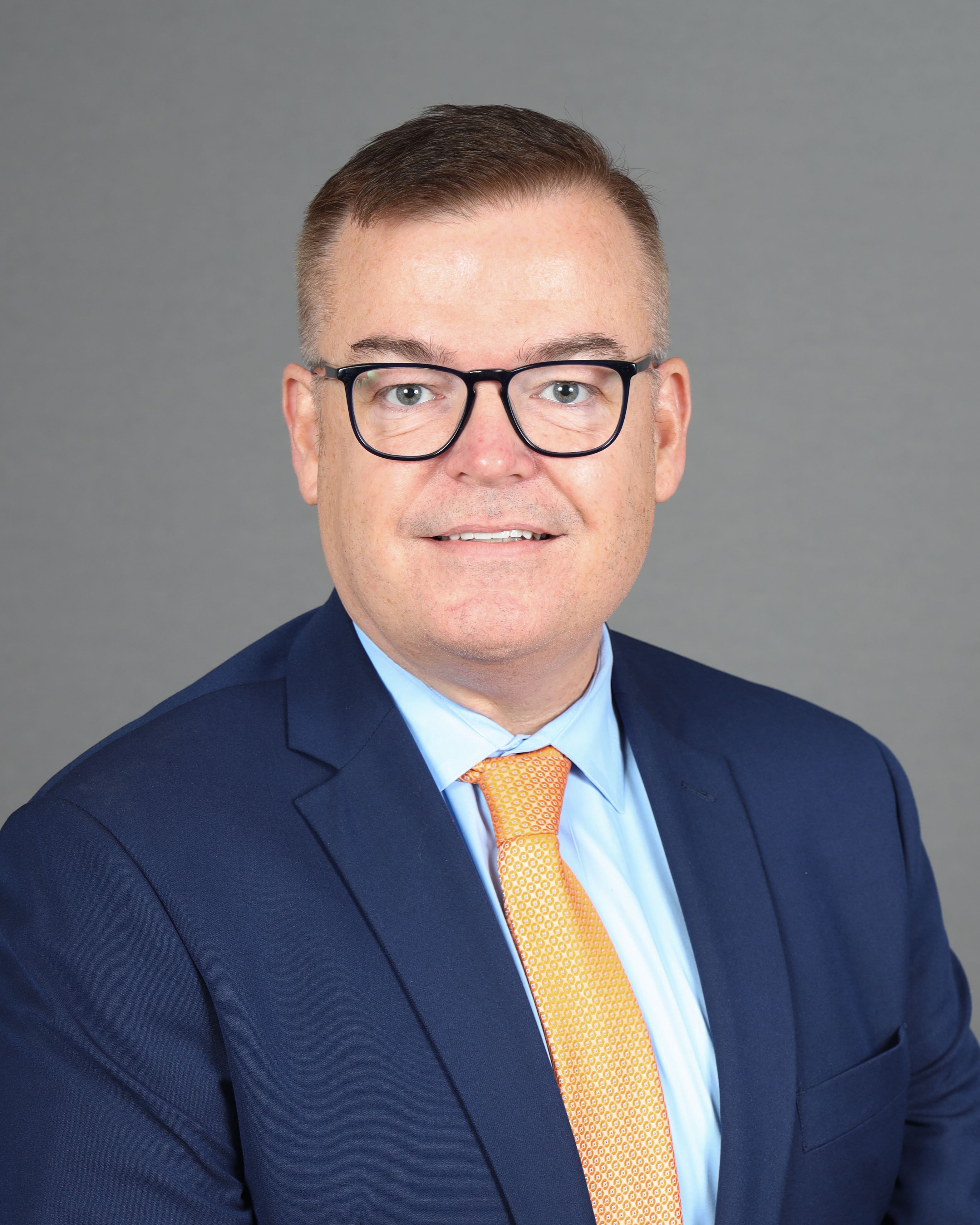 Daniel J. Maughan, RN, BSN, MBA, MSN, FNP-C, Senior Vice President, Chief Operating Officer
Dan Maughan brings over 25 years of clinical and leadership experience to Montefiore St. Luke's Cornwall. Beginning his career as a nursing assistant, Mr. Maughan went on to attain his Associates Degree in Nursing from Capitol Community Technical College in Hartford, CT, both a Bachelor's and Master's degree in nursing, and a Master's Degree in Business Administration, from Mount Saint Mary College in Newburgh, NY. He is also nationally certified as a Family Nurse Practitioner through the American Academy of Nurse Practitioners. Mr. Maughan's experiences span both clinical and administrative roles including; staff ED RN in the Detroit Medical Center at their level one trauma center, locally as a Hospitalist Nurse Practitioner, additionally holding local healthcare leadership positions.
In 2014, he was promoted to Assistant Vice President of ED, Trauma, Surgical & Cancer Services and ultimately Vice President of Patient Care Operations later that year. As our healthcare landscape continued to transform, Mr. Maughan was promoted to Vice President of Transformation in December of 2015 to assist MSLC in shifting to a new healthcare paradigm. Today, his role continues to evolve, requiring integrating population health models of care not only locally , but throughout the system and regionally. Some of these include; operationalizing a medical village model, & integration of delivery system redesign. In addition to his role in system transformation, he oversees all areas of hospital operations, including the Emergency Department, Trauma, Cancer Services, Dialysis, Wound Care, Pain Management, Cardiac and Pulmonary Rehabilitation, Physical Medicine, and Marketing.
---
Jill Barton, Vice President, Finance
Ms. Barton oversees the departments of patient registration, general accounting, budget and reimbursement, and patient accounting. A graduate of Northwood University, Midland, Michigan, she brings 25 years of financial experience to her position. Prior to joining Montefiore St. Luke's Cornwall, Ms. Barton was the Chief Financial Officer at Kingston Regional Health Care System. She is a member of the Healthcare Financial Management Association.
---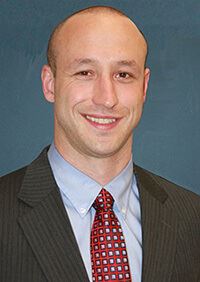 Dan Bengyak, Vice President, Administrative Services
Prior to joining Montefiore St. Luke's Cornwall in J​uly 2013, Mr. Bengyak headed the HR department at the Indian Point Energy Center where he was responsible for all aspects of Human Resources. Prior to working in the energy field, he held various HR positions in the pharmaceutical and manufacturing industries. He has a BS in Industrial and Labor Relations from Cornell University and a Juris Doctor (JD) Law degree from Pace Law School.
Since joining MSLC as Director – Human Resources, Mr. Bengyak has been responsible for HR Operations, including Employee and Labor Relations, Talent Acquisition (i.e., recruitment), Employee Engagement, Staff Development, and Volunteer Services. He has done an outstanding job leading all of those initiatives, while at the same time, taking on an ever-increasing level of responsibility within the organization.
---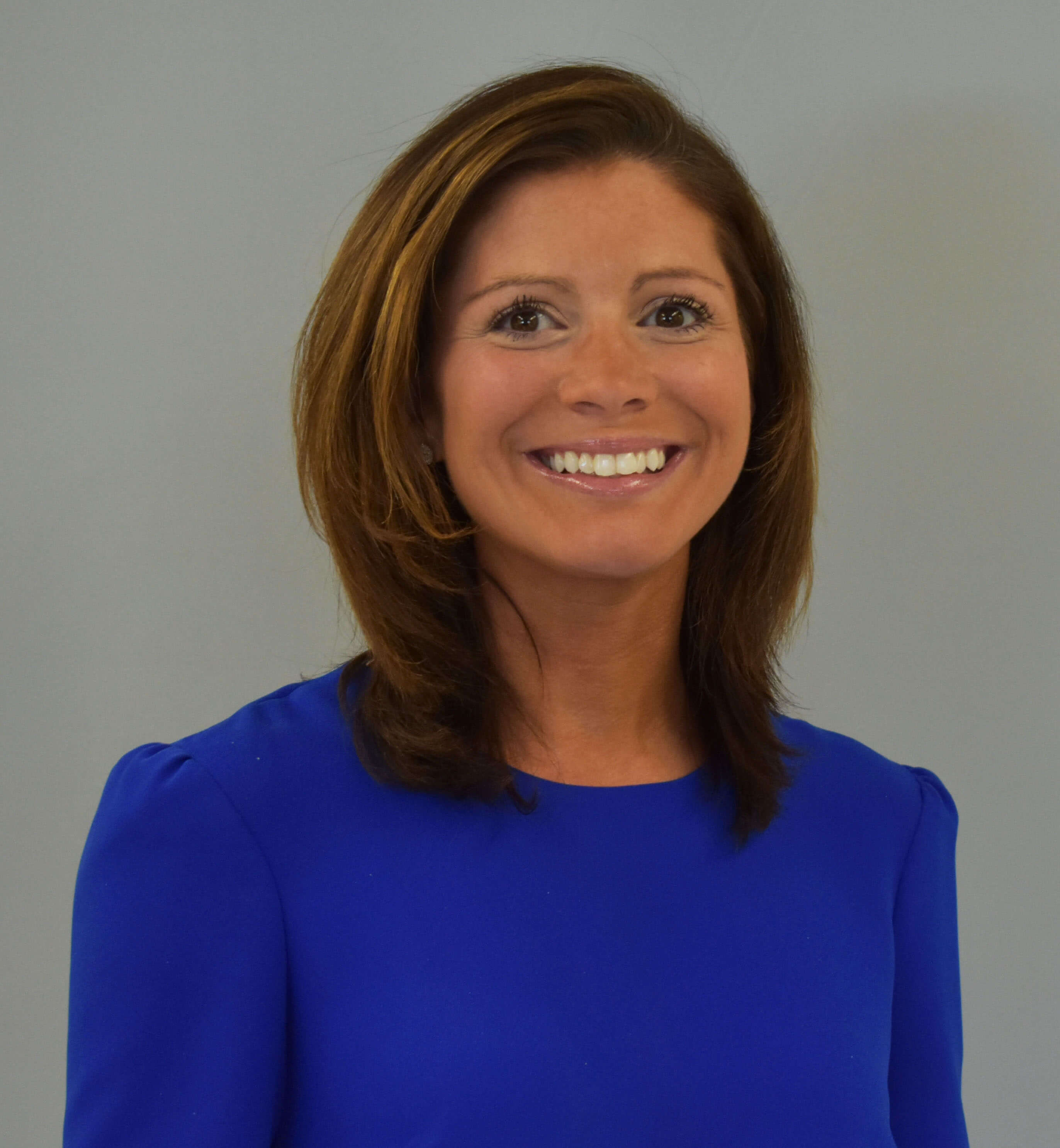 Kate Dabroski, Vice President, Marketing, Public and Community Relations
Ms. Dabroski joined the Montefiore St. Luke's Cornwall team in 2010. Since that time, she served in many capacities within the Marketing, Public and Community Relations Department, beginning her career as a Marketing Coordinator, then Associate, Specialist, Manager, Director, Assistant Vice President and now Vice President.
Under Ms. Dabroski's leadership, the Marketing, Public and Community Relations Department has undergone significant transformation. In the last two years, MSLC's advertising efforts have increased significantly, including patient testimonial videos, radio presence, digital media and aggressive print campaigns​. She has worked to grow ​MSLC's presence in the community in all areas. Ms. Dabroski has a Bachelor's of Arts in English Literature from Central Connecticut State University and a Master's of Science in Journalism from Quinnipiac University.
---
Gina Del Savio, MD, Chief Medical Officer
As Chief Medical Officer, Dr. Gina C. Del Savio is responsible for facilitating physician integration, development of service lines and providing clinical input for the development of organizational strategy. In addition, she is the director of the graduate student education programs working with Touro Medical College, NYCOM, Mt. St. Mary, Marist and others.
Dr. Del Savio joined the St. Luke's Cornwall community in 1996 as an orthopedic hand surgeon after completing the Robert E. Carroll Hand and Microsurgery Fellowship at Columbia-Presbyterian. She graduated from Brown University with a BA in Biology before attending the University of Vermont College of Medicine after which she was selected for the orthopedic residency program at New York Medical College. She has held many elected leadership positions on medical staff since 2000 including most recently the President of the Medical staff from 2011-2014. In 2015, Dr. Del Savio completed the American Association for Physician Leadership qualifying program, became a Certified Physician Executive and joined the administrative team at MSLC.
She is a founding partner of Orthopedics and Sports Medicine in New Windsor, New York and continues her clinical responsibilities as an Attending Orthopedic Hand Surgeon at MSLC with board certification in both Hand and Orthopedic surgery.
---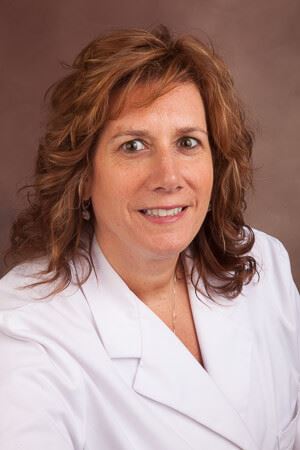 Margaret Deyo-Allers, RN, BSN, MSN, ANP, Chief Nursing Officer and Vice President, Patient Care Services
Margaret Deyo-Allers began her nursing career in 1984 as a nurse at the bedside. Over the next several years she advanced as the charge nurse of a very busy medical surgical unit and in 1988 became the Clinical Nurse Manager of that unit. She always understood the importance of life-long learning. During this time frame she received a Bachelor's Degree in Nursing from Mount Saint Mary College in Newburgh, New York and became the Clinical Nurse Manager of Medical Surgical Services at The Cornwall Hospital in Cornwall, NY.
Soon after the merger between Cornwall Hospital and St. Luke's Hospital, Ms. Deyo-Allers started up the cardiac catheterization program on the Newburgh Campus of St. Luke's Cornwall Hospital and became the Clinical Nurse Manager of Cardiac Catheterization and Interventional Radiology. In 2006, she obtained her graduate degree in Nursing as an Adult Nurse Practitioner with a minor in Health Administration from Mount Saint Mary College. In 2009, she was promoted to Director of Clinical Practice and Cardiac Services overseeing inpatient services along with cardiac services within the organization. In 2014, Ms. Deyo-Allers was promoted to Assistant Vice President of Clinical Practice, Care Coordination and Service Line Development, and in 2015 was promoted to Vice President of Patient Care Services and Chief Nursing Officer. She was also Co-Author of "Development of Care Transition Models" published in Nurse Leader's December 2014 Edition. She has repeatedly and continuously demonstrates commitment, compassion and dedication.
---
Mary Kelley, Vice President, Quality Management
Ms. Kelley received a Bachelor of Science Degree in Health Information Management from the College of St. Scholastica, and received her Master's of Business Administration from Marist College. She has more than 25 years of experience in quality improvement and regulatory requirements in the health care sector. Currently her responsibilities include Quality Management/Performance Improvement, Peer Review Functions, Clinical Infection Control, Medical Staff Services, Health Information Management, Joint Commission and DOH compliance. Ms. Kelley is a Registered Health Information Administrator and a Certified Professional in Healthcare Quality.
---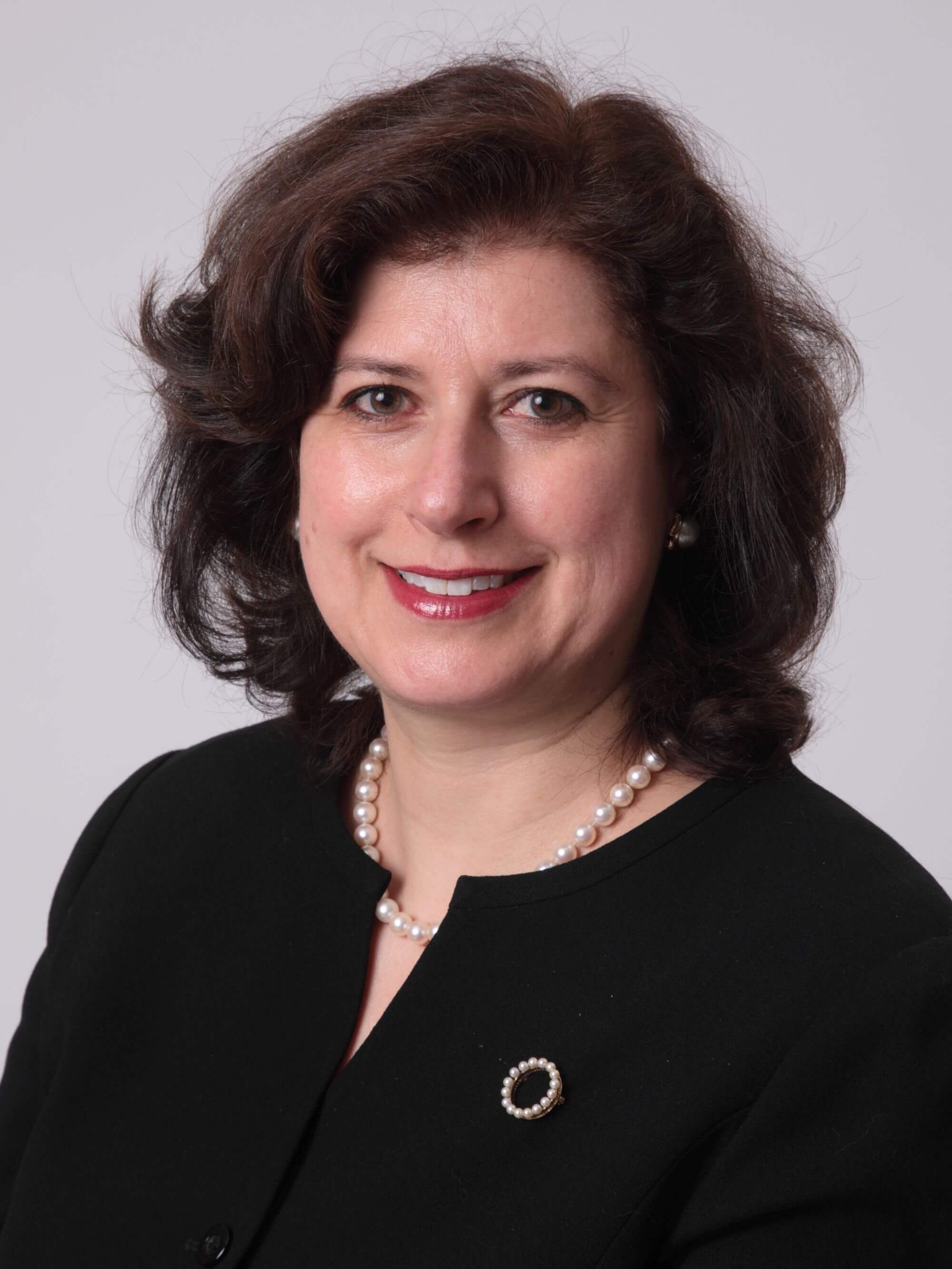 Anne Marie Schoonhoven, Executive Director, SLC Health System Foundation
Anne Marie Schoonhoven joined the team as the Executive Director of the St. Luke's Cornwall Health System Foundation in the Spring of 2017. Ms. Schoonhoven has served the Hudson Valley for more than 10 years in fundraising, marketing and event planning. She has over nine years of diversified managerial experience in a design and manufacturing environment including: international sales and marketing, accounting, human resources, and quality assurance. She has also been a successful arts administrator with seven years professional arts-related work experience including: collections management, photographic rights and reproduction, direct sales, public relations, event-planning, grant-writing, fundraising, curatorial research, educational programming, exhibition design, and installation. Ms. Schoonhoven has a B.A. in economics and communications from the University of Michigan, and an M.Phil. in art history from the University of St. Andrews.
---
Joseph T. Surace, Vice President, Operations
Joseph T. Surace has more than 17 years of health care experience. He joined MSLC in September 2005 as Manager of Imaging Services. Since that time, he has worked diligently to improve the level of patient care in Imaging and was promoted to Director of Imaging Services in January 2009. His expertise in operations prompted Mr. Surace to be promoted to Director of Operations. After serving a year in that capacity he was promoted to Vice President of Operations. In this role, Mr. Surace has operational oversight for both campuses of MSLC. Mr. Surace received a Bachelor's degree in Organizational Management from Nyack College and a Master's of Public Administration degree from Marist College. He is also a member of the American College of Healthcare Executives.
---
Jason MacDonald, Vice President, Healthcare Analytics
Mr. MacDonald has close to 25 years of healthcare experience, primarily in areas such as patient financial services, reimbursement, cost accounting and decision support. He joined Montefiore St. Luke's Cornwall in 2005 as the Manager of Reimbursement and was promoted to positions that include Director of Reimbursement, Assistant Vice President of Reimbursement and Business Analytics and to his current role of Vice President of Healthcare Analytics. His primary responsibilities include developing analytics for hospital leadership that support and improve operations, service line reporting and revenue cycle analytics.
Mr. MacDoanld has a Master's of Healthcare Administration degree from Seton Hall University and is a Certified Business Intelligence Specialist (CBSI) through the Healthcare Financial Management Association.