Loving Our Community
The Montefiore St. Luke's Cornwall Nursing Leadership Team is actively involved in the community. In partnership with our friends at the Newburgh Armory Unity Center, we initiated the "Scholars in Scrubs" program. This educational class is offered every Saturday right here in the heart of our community in the City of Newburgh. Our nurses train students on everything from general health and wellness to the fundamentals of health care.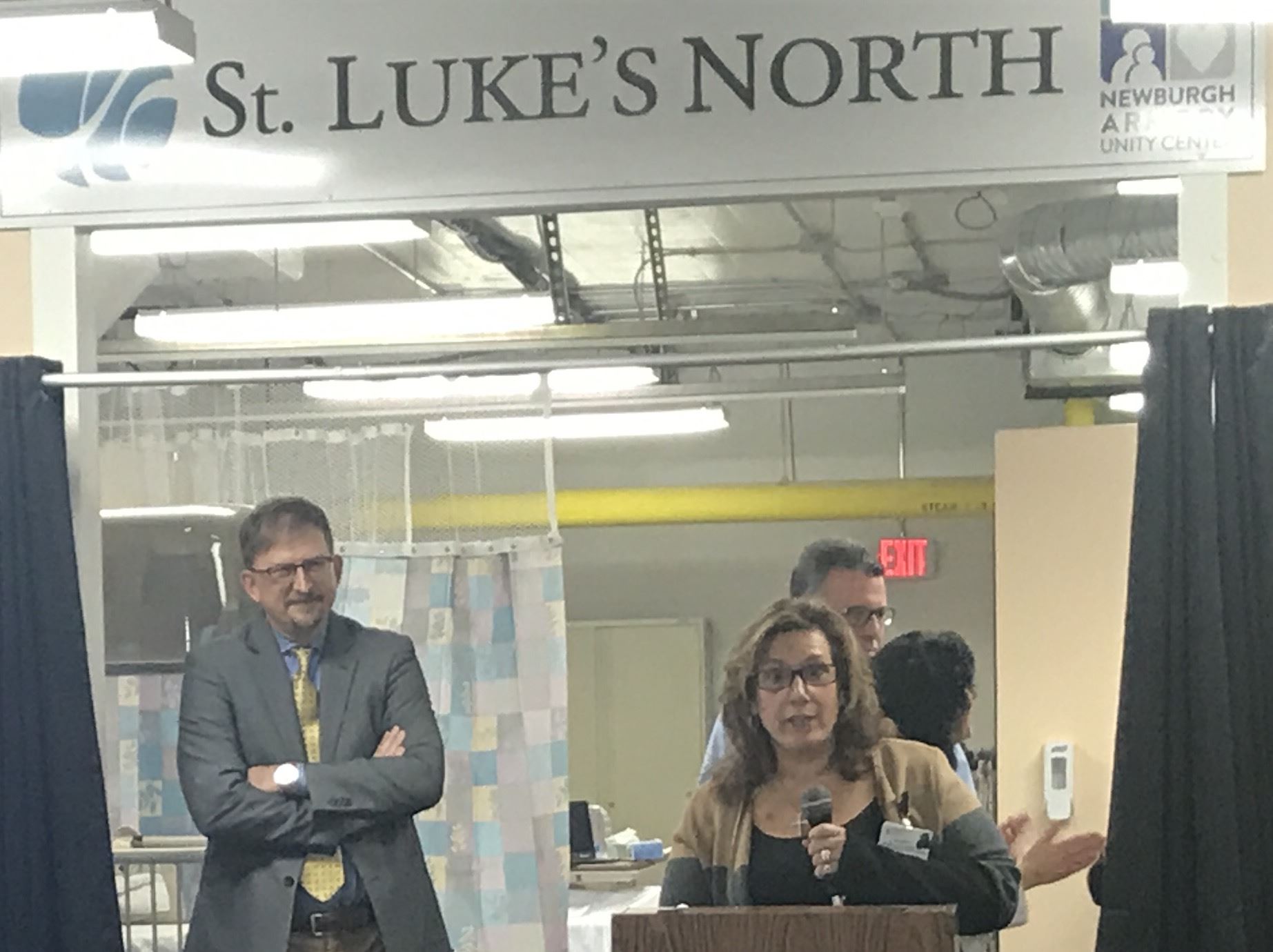 Just recently, the Newburgh Armory Unity Center named a portion of the building after our community hospital, with the opening of "St. Luke's North." The room includes hospital beds, surgical and first aid tools, a nurse's station and much more, all of which were donated by Montefiore St. Luke's Cornwall.
In addition to this incredible program, members of the MSLC nursing team are often out in the community providing education and wellness information to the populations we serve. This includes Health Fairs, Community Lectures, as well as various screenings and prevention focused programs.