Cornwall Infusion Therapy
We are here for you.
Located on the Cornwall campus, the Infusion Suite at Montefiore St. Luke's Cornwall's Littman Cancer Center offers a warm, welcoming environment that incorporates flexible treatment space with 10 infusion chairs and one treatment bed.
The suite features private treatment areas with individual televisions for the comfort of family and friends. The center is staffed by Registered Nurses who provide skilled care working toward physical and emotional comfort. Our Oncology Nurses are chemotherapy/biotherapy/immunotherapy certificatied through the Oncology Nursing Society. This certification ensures they are knowledgeable about your diagnosis and treatment protocol.
The Littman Cancer Center Infusion Suite offers:
Chemotherapy/Biotherapy/Immunotherapy
CADD Pump Management
IV Antibiotics
IV Steroids
IV Hydration
IV Enzymes
Blood and Platelet Transfusions
Central Line Flushes (implanted and peripheral)
Subcutaneous and Intramuscular Injections for Oncologic and Non-Oncologic treatments
IV treatment for Rheumatoid Arthritis, Osteoporosis, Gastrointestinal and Neurological disorders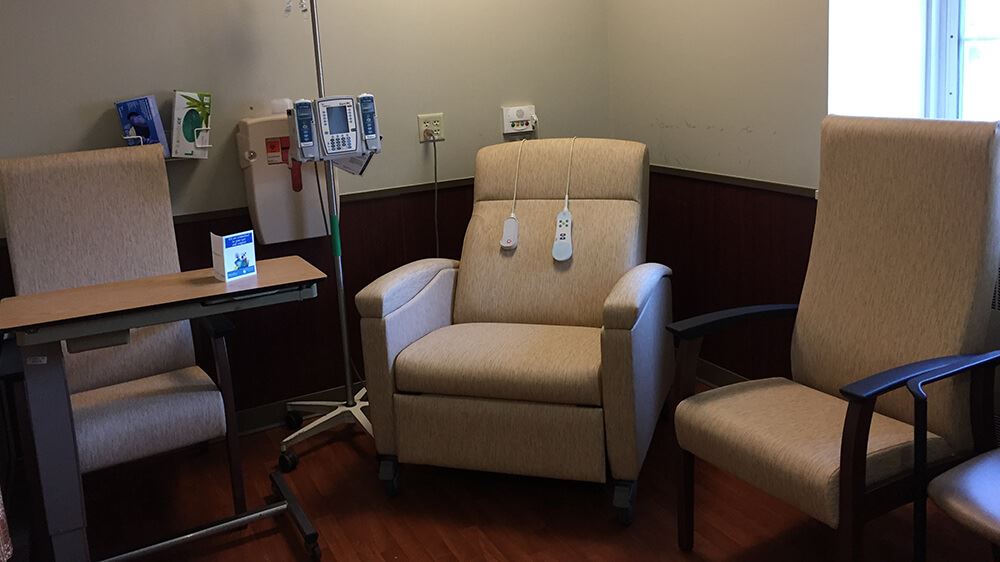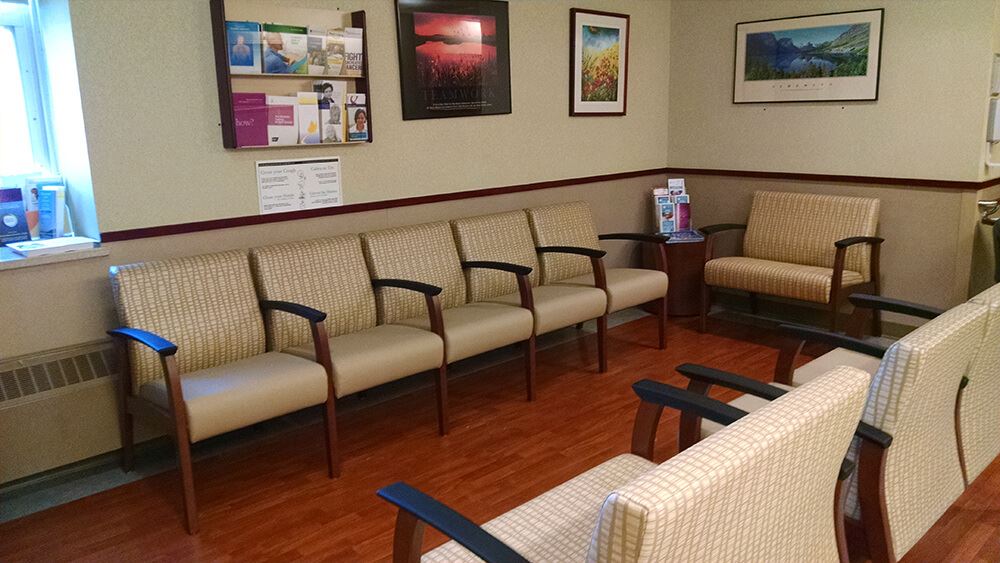 Patient-Centered Care
Our staff works with each individual patient throughout their entire journey with us. You will learn about your medications and their most common side effects. We work in collaboration with your physician's office so you can feel confident that there is a continuum of care.
For information on how to schedule an appointment at the infusion center, please call 845-458-4321.
Hours
Monday - Friday 7:30 a.m. - 5:30 p.m.
Saturday - Sunday 7 a.m. - 12 p.m.
*Limited Services Saturdays/Sundays*
For information on how to schedule an appointment at the
Infusion Center please call (845) 458-4321.