Post Graduate Pharmacy Education
Montefiore St. Luke's Cornwall (MSLC) is a 242-bed community hospital that is officially partnered with the Montefiore Health System. MSLC is a non-for-profit hospital dedicated to serving the healthcare needs of those in the Hudson Valley. MSLC is comprised of two campuses, the Newburgh Campus and Cornwall Campus. The Newburgh Campus is a Level 3 trauma center and includes an 18-bed Intensive Care Unit, Emergency Department, Medical/Surgical Units, Step-Down unit, Birthing Center, Operating Rooms, Cardiac Cath Lab, and Neonatal Intensive Care Unit. The Cornwall Ambulatory Campus includes an infusion center, cardiac and pulmonary rehabilitation, a center for sleep medicine, physical therapy, palliative care, a balance center, and a speech and swallowing center.
The PGY1 pharmacy residency program at MSLC builds on Doctor of Pharmacy (PharmD) education and outcomes to contribute to the development of clinical pharmacists responsible for medication-related care of patients with a wide range of conditions, eligible for board certification, and eligible for postgraduate year two (PGY2) pharmacy residency training.
Maggie Montgomery, Pharm.D., BCPS,
Clinical Pharmacist
Director, PGY1 Pharmacy Residency Program
Co-Director, Antimicrobial Stewardship Program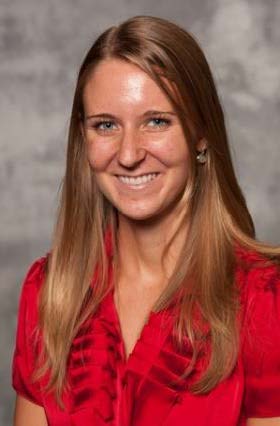 Dr. Montgomery received her Bachelor's Degree in Chemistry from Binghamton University in Binghamton, New York and her Doctor of Pharmacy from Belmont University in Nashville, Tennessee. She then completed a PGY-1 Pharmacy Residency at the Department of Veterans Affairs New York Harbor Healthcare System in Brooklyn, New York and obtained certification as a Board Certified Pharmacotherapy Specialist. Dr. Montgomery has been a Clinical Pharmacist at MSLC since 2016. She has been heavily involved in the pharmaceutical management of critically ill patients and is the Co-Director of the Antimicrobial Stewardship Program. She is involved in numerous MSLC local and Montefiore Health System committees that focus on optimizing patient care and safety. Her areas of interest include infectious diseases, critical care, and pain management.
Meet Our 2023 Pharmacy Residents
Nicole Capuli, PharmD, PGY1 Pharmacy Resident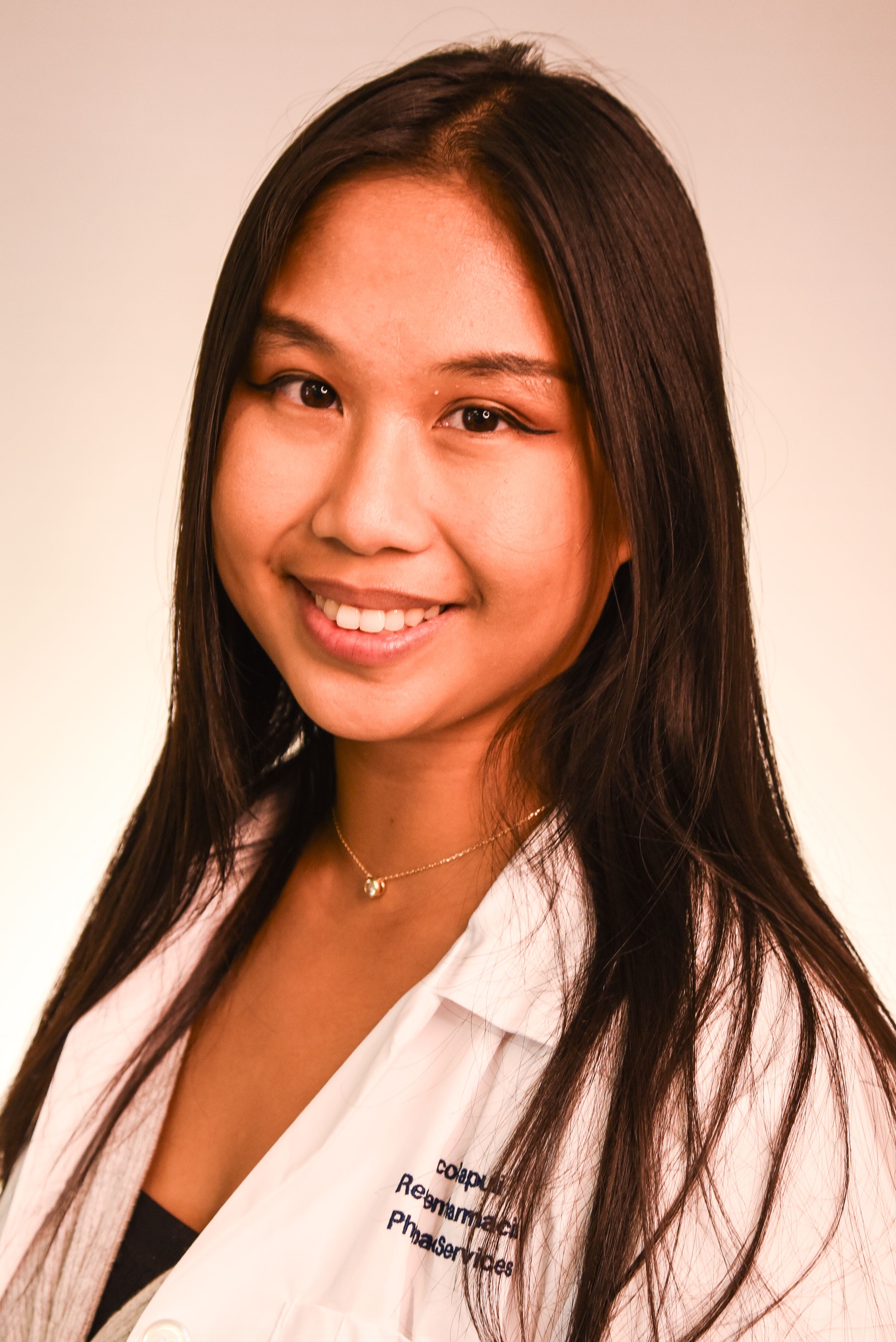 Nicole Mae Capuli, Pharm.D., is a dedicated PGY1 Pharmacy Resident with a passion for clinical pharmacy. She earned her Bachelor of Science in Biology from The College of New Jersey (2018) and completed her Doctor of Pharmacy (Pharm.D.) at Ernest Mario School of Pharmacy, Rutgers University (2023). Her journey in pharmacy transitioned from her extensive experience at CVS as an intern to Clara Maass Medical Center in Belleville, NJ, up until graduation. She is thrilled to be part of the PGY1 pharmacy program at Montefiore St. Luke's Cornwall, where she aims to expand her knowledge through research and clinical rounds. With a strong interest in critical care and oncology, Nicole is eager to explore various clinical specialties during her residency. Her commitment to patient care and clinical excellence drives her professional pursuits.
Prince Alam, PharmD, PGY1 Pharmacy Resident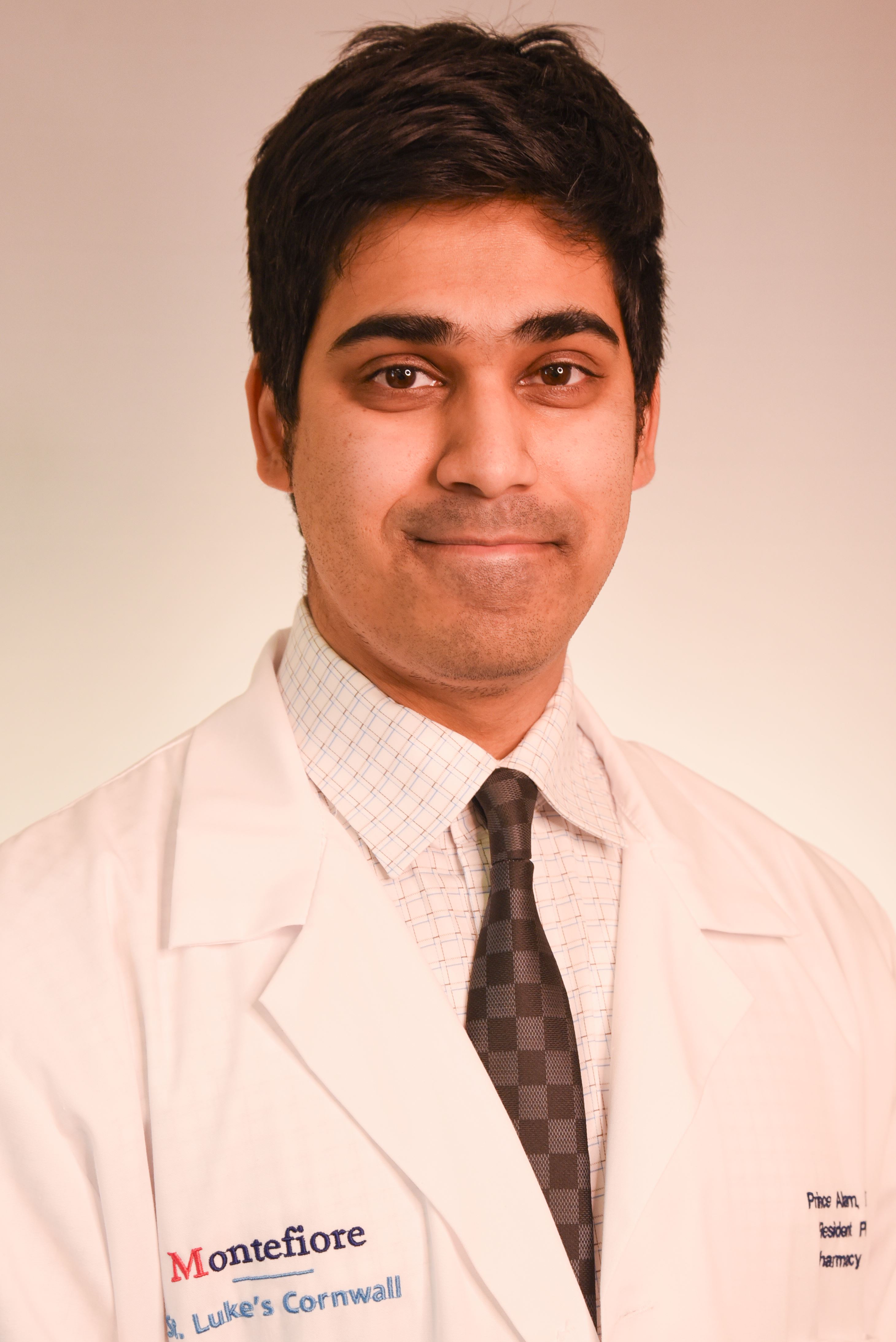 Dr. Prince Alam earned a B.S. in Biomedical Engineering with a minor in Materials Science and Engineering at the University of Connecticut in under three years with honors, an M.A. in Biotechnology at Columbia University, and a Pharm.D. (Doctor of Pharmacy) at LECOM. He is also a Board-Certified Medical Affairs Specialist (BCMAS).
At LECOM, he was the President of the Student Government Association (SGA) and President/Treasurer for the LECOM Student Ambassadorship Program. He earned more leadership experience in various student chapters: Pharmacy Student Liaison for the American College of Clinical Pharmacy (ACCP), Communications Vice President for the American Pharmacists Association (APhA), and Co-Founder & Communications Director for the Industrial Pharmacist Organization (IPhO).
He joined Regeneron Pharmaceuticals as a graduate intern after the first year of pharmacy school and became a Medical Information Specialist under the US/Global Medical Affairs department, working primarily with physicians and pharmacists to support products in infectious disease, ophthalmology, immunology, immuno-oncology, etc. He has supported the product launch of multiple indications and a novel therapy for COVID-19 under the FDA's Emergency Use Authorization (EUA). In his final year of pharmacy school, he was admitted to Nuvance Health's Longitudinal Advanced Pharmacy Professional Experience Program, gaining experience in CT and NY. He also rotated with the FDA's Center for Drug Evaluation and Research (CDER) Drug Shortages team.
Additionally, he has worked as a medical assistant at a community health center, a data analyst at a biotech. startup in NYC, management consultant, etc. At Montefiore SLC, he will identify and implement workflow optimizations in sterile compounding, focusing on oncology. He will also implement practices to reduce readmissions of patients initially admitted for congestive heart failure (CHF) with reduced ejection fraction (HFrEF). His prior experiences will allow him to create operational savings and immediately improve patient outcomes.
Montefiore SLC's residency experience will facilitate personal and professional development as a clinical expert. In his free time, he enjoys being with family, making new friends, learning about innovations, going on road trips, and giving back.
Program Overview
The PGY1 Pharmacy Residency curriculum is designed to expose residents to the clinical management of a diverse patient population and expose them to all aspects of general hospital pharmacy practice. This curriculum includes but is not limited to:
Clinical pharmacy practice in Critical Care, Internal Medicine, and Oncology/Ambulatory Care
Involvement in Antimicrobial, Anticoagulation, and Opioid Stewardship Programs
Transitions of Care
Medication Safety
Formulary Management
Pharmacy administration
Research
Teaching
Joint Commission Standards, Core Elements, and National Patient Safety Goals
Program Structure and Learning Experiences
The PGY1 pharmacy residency program at MSLC is a 12-month, full-time commitment. Residents will complete hospital and residency orientation. After resident orientation and training, residents will rotate through all core leaning experiences and select elective learning experiences. Residents will also be required to complete longitudinal learning experiences. All residency competencies will be taught and evaluated in core and longitudinal learning experiences.
Core, elective, and longitudinal learning experiences are outlined below. Existing and additional learning experience options and preceptor availability are continuously being evaluated by the Residency Advisory Committee and may be subject to change.
Core Learning Experiences - 6 Weeks
Internal Medicine I
Critical Care I
Pharmacy Administration
Antimicrobial Stewardship
Oncology/Ambulatory Care
Orientation
Elective Learning Experiences - 5 Weeks
Internal Medicine II
Critical Care II
Pharmacy Informatics
Longitudinal Learning Experiences - 12 Months
Research
Teaching
Formulary Management
Longitudinal Learning Experiences - 6 Months
Transitions of Care
Medication Safety
Program Preceptors
Maggie Montgomery, PharmD, BCPS - Residency Program Director
John Battiato, RPh - Director of Pharmacy Services
Olga Mironova, PharmD, BCPS
Annie Poon, RPh, BCPS
Justin Thompson, PharmD
Yvette Cruver, RPh
Recruitment and Selection Residents
MSLC PGY1 Pharmacy Residency program will participate in the American Society of Health-System Pharmacists (ASHP) Resident Matching Program. MSLC will abide by all Rules for the ASHP Pharmacy Resident Matching Program and Schedule of Dates of the Match.
Qualifications of the Residency Applicants
Qualifications for applicants to the PGY-1 pharmacy residency program are in accordance with the criteria set forth by ASHP
Applicants must be registered with PhORCAS and ASHP Residency Matching Program
Applicants must be graduates or candidates for graduation from an ACPE accredited degree program (or one in the process of pursuing accreditation) or have a Foreign Pharmacy Graduate Examination Committee (FPGEC) certificate from the NABP
Applicants must be licensed or eligible for licensure in New York by the start of the residency program
Applicants must be legally authorized to work in the United States for the 12 continuous months of the residency program
Applicants shall participate in and comply with the rules for the ASHP Pharmacy Resident Matching Program
Applicants must provide the Hospital with all credentialing information that the Hospital shall require him/her to provide, including but not limited to pharmacy school diploma and final transcript
Applicants must pass Montefiore St. Luke's Cornwall's Occupational Health Service assessment and Human Resources background screening
Application Requirements
Letter of intent
Curriculum vitae
College of pharmacy transcript(s)
Three letters of recommendation
Submitted by application deadline outlined in PhORCAS
Stipend
$48,750
Benefits
Professional Liability Insurance
Disability and Health Insurance
Behavioral Health Services
Financial support will be provided to residents to attend required professional meetings. The amount of financial support provided to each resident for their residency year will be up to $3,000 per resident and will be in accordance with MSLC Policy LD 1411 Travel Expense Reimbursement Policy (policy provided to all applicants invited to interview).
Paid Time Off
Residents' paid time off must be approved by the RPD, and stipulations are as follows:
Pharmacy Resident shall receive 20 days of Paid Time Off (PTO). PTO includes vacation, personal, and sick time.
Pharmacy Residents can only use 2 PTO days (personal and vacation) prior to 3 months of employment, and only if they are requesting the days to take the licensing exams.
Remaining PTO are not paid out at the conclusion of the contracted term.
PTO cannot be used in place of assigned holiday shifts.
Residents are required to work 4 holidays and have 4 paid holidays off
Any additional leave time beyond PTO and sick days must be made up in equal measure. The RPD and Pharmacy Leadership must approve scheduled make up days.
Program Contact
Maggie Montgomery, Pharm.D., BCPS
Clinical Pharmacist
Director, PGY1 Pharmacy Residency Program
Co-director, Antimicrobial Stewardship Program
Email: mmontgomer@montefioreslc.org
Office: (845) 568-2835
Cell: (845) 275-8758
Department of Pharmacy Services
Montefiore St. Luke's Cornwall
70 Dubois Street, Newburgh, NY 12550