Internal Medicine Residency Program
Program Directors Message - Sajid A. Mir, MD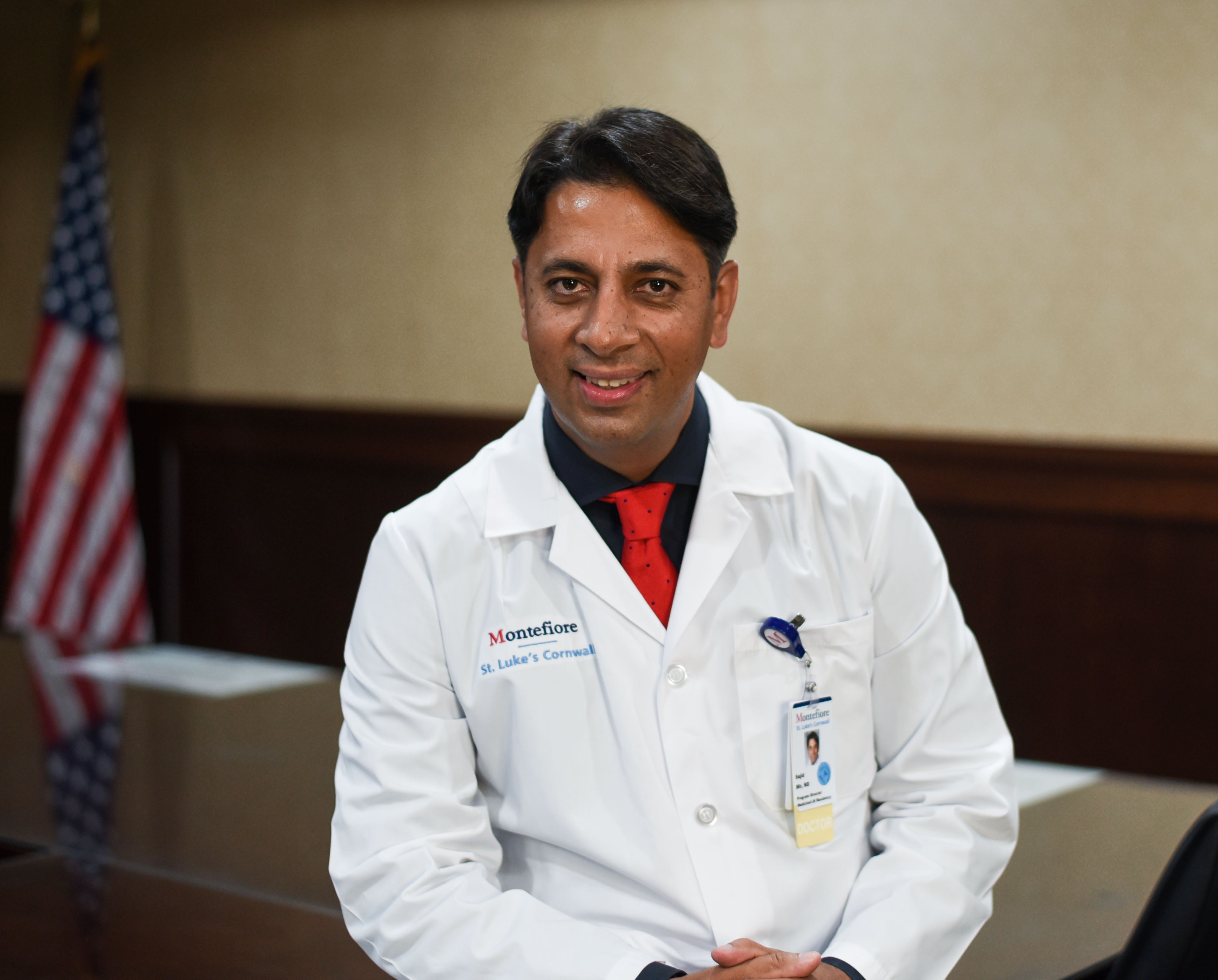 I am honored to be the Montefiore St. Luke Cornwall Internal Medicine residency program's founding program director and welcome you to Montefiore SLC Internal Medicine!
Our mission is to create and promote a community hospital learning environment conducive to training curious, empathetic, and ethical physicians who focus on high-quality, evidence-based personalized patient care. Our program will guide and mentor residents to value and achieve overall clinical and academic excellence. We aim to provide well-rounded training in all fields of internal medicine, hospital-based care, and ambulatory-based primary care to graduate competent, compassionate, and professional physicians to work within the community.
Our Internal Medicine Categorical residency program received its initial accreditation from ACGME in January 2021. We will be accepting 13 trainees each year for a total of 39 positions over three years. As a program focused on primary care medicine, we strive to provide a diverse and patient-centered experience focused on continuity of care and a strong longitudinal patient-physician relationship throughout the training. We have worked very hard to develop our structure to be a stress-free, nurturing, and diverse learning environment built on the foundations of mutual trust, respect, empowerment, and accountability.
One of the core values of our program is service to community. We are committed to responding to the needs of our community and the region in which we live. Residents and faculty will teach and learn together in a collaborative learning community, all with the aim of providing improved care of the population we serve.
It's an honor that you are considering training with us, and we're excited to meet you. Come and explore the education we offer, the values we share, and how we can help you develop into the physician leader of the future.
Sincerely,
Sajid Mir MD
Program Director