SLCH Honors Employees during Hospital Week
Newburgh, NY - St. Luke's Cornwall Hospital (SLCH) recognized hospital employees who have given ten plus years of service and dedication to the community hospital on Wednesday, May 15. In honor of Hospital Week, SLCH celebrates the milestone anniversaries of more than 100 employees who have shown dedication, hard work and excellent service to SLCH throughout the years. 
Hospital Week, the nation's largest health care event, celebrates the history, technology and dedicated professionals that work together to make each hospital an exceptional place to receive necessary health care.
Created to recognize all hospital staff and promote each hospital's mission of health and wellness, Hospital Week runs from May 13 through May 18 this year.
 "This year, we are presenting service awards to over 100 employees, said Glenn Courounis, Vice President, Human Resources. "Having so many employees dedicate ten-plus years to SLCH demonstrates an extraordinary commitment to an institution which relies so heavily on its entire staff."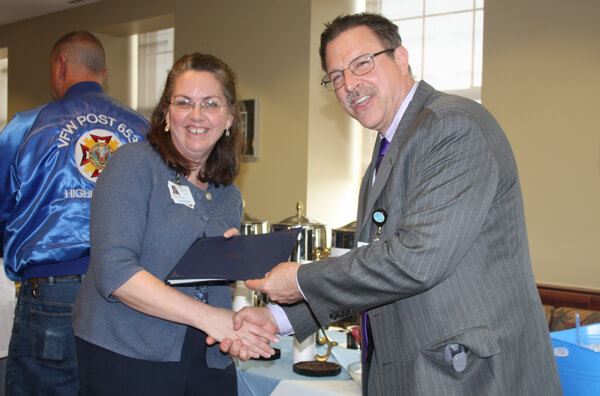 The Service Award is presented to hospital employees to remind them how crucial their daily work is to the success of the hospital. SLCH is extremely proud of each member of their hospital.