Annual Gala Raises $245,000 In Support of St. Luke's Cornwall Hospital
Newburgh, NY – The St. Luke's Cornwall Health System Foundation hosted its annual gala on Saturday, September 9 at Anthony's Pier 9 in New Windsor. Through the support of the hospital's donors, attendees and friends, this year's event, titled "A Night on the Boardwalk," raised $245,000 in net proceeds which will be donated to support hospital programs and initiatives.
The program also included a celebration of Dr. Christine Jelalian, the Outstanding Caregiver Award recipient, and Community Commitment Award winners, John and Margaret "Chip" Pelella.
Dr. Jelalian has been a member of the St. Luke's Cornwall Hospital (SLCH) medical staff since 1985, as a dedicated surgeon. She has served as Chief Medical Officer since 2001, overseeing both Newburgh and Cornwall campuses. In this role, she has been an innovative leader, and valued member of the team, helping to implement important new programs and services that ensure the hospital's role in the future of healthcare delivery.
"Dr. Jelalian's guidance, integrity and vision have been vital to St. Luke's Cornwall Hospital through the years," said Joan Cusack-McGuirk, President and CEO of SLCH. "She is truly a brilliant physician and leader in this organization."
John and Chip Pelella have been dedicated members of the SLCH community for more than 30 years. John began his career as a pharmacist at the Cornwall Hospital, and he also oversaw the Materials Management department for several years. He served on the Foundation Board of the Cornwall Hospital, and today serves on both the St. Luke's Cornwall Hospital Board of Trustees and the Foundation Board, serving as Chairman from 2012-2014. John later went on to take ownership of Hazard's Pharmacy in the town of Cornwall, a business he has run for 30 years.
Chip has been involved in the Auxiliary for many years, currently serving as Chair, but her dedication to the community hospital began long before that. Her compassion for the community has helped drive events such as the Gala, NICU Birthday Party, and our annual scholarship awards and reception. Chip is also a member of the Health System Foundation Board of Directors.
"John and Chip have been an important part of our history, and continue to help shape our future," said Cusack-McGuirk. "We will be forever grateful for their contributions, dedication and volunteerism."
The event, which was chaired by Jill Cappa, SLCH Foundation Board member, attracted more than 400 guests including hospital leadership and community members. Top sponsors included the St. Luke's Cornwall Hospital Medical Staff, Bonura Hospitality Group and RestorixHealth.
"I am grateful for the chance to be involved in such an important community event," said Cappa. "The success of this year's gala is a testament to the generosity of our community and the dedication of our volunteers, particularly the gala committee."
About St. Luke's Cornwall Hospital
St. Luke's Cornwall Hospital (SLCH) is a not-for-profit community hospital with campuses in Newburgh and Cornwall, NY. The hospital is dedicated to serving the health care needs of the Hudson Valley and has achieved excellence in the delivery of compassionate and comprehensive health care services. SLCH is also recognized as an industry leader in using information technology to improve patient care, by winning the Most Wired Award for the second year in a row. In January 2016, SLCH officially partnered with Montefiore Health System to strengthen the delivery of health care locally and enhance access to exceptional specialty care for Hudson Valley residents.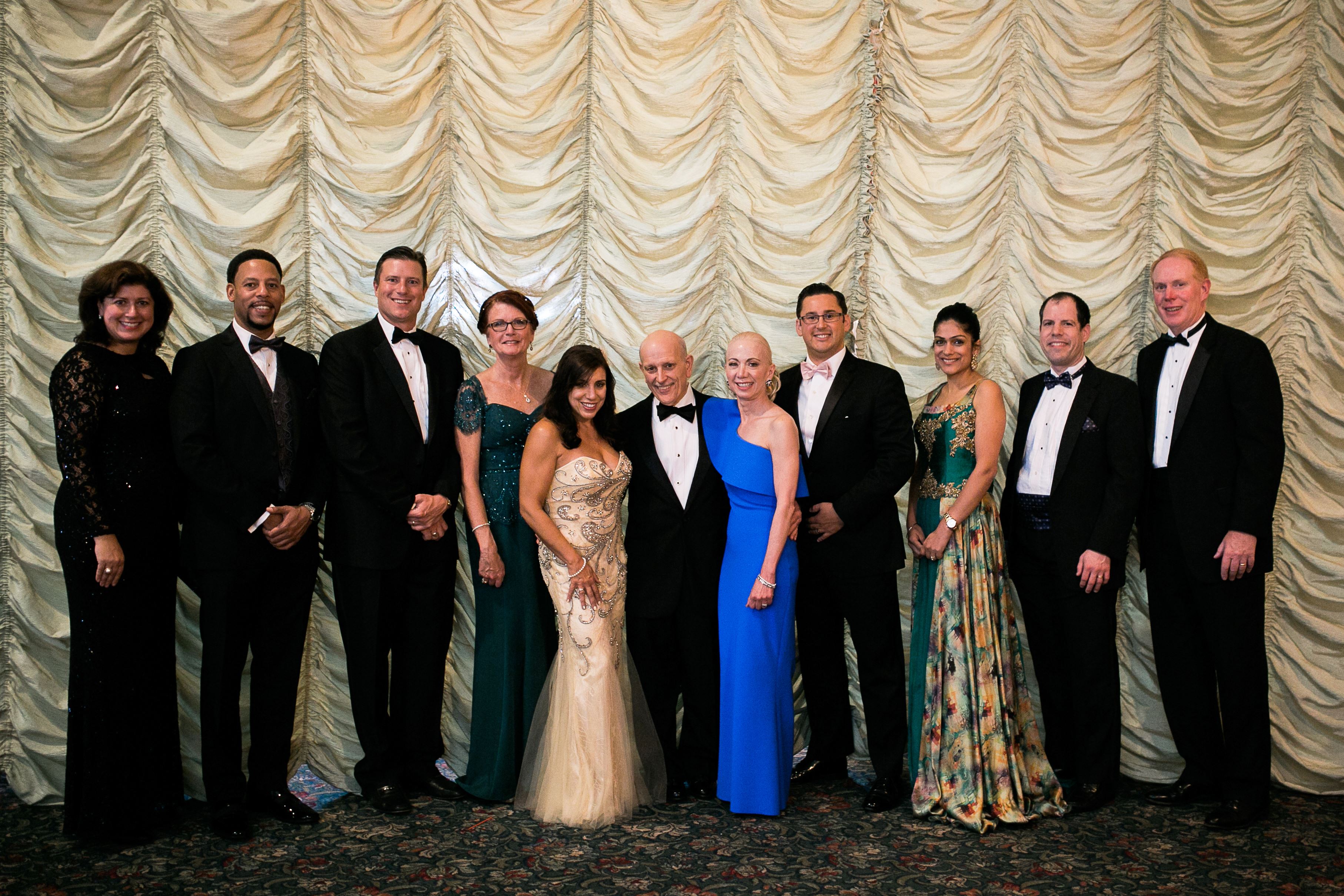 The St. Luke's Cornwall Health System Foundation Board, led by Chairman, Eric Najork. From Left to Right: Executive Director, Anne Marie Schoonhoven, Charles Walwyn, Eric Najork, Chairman, Joan Cusack-McGuirk, President and CEO, Jill Cappa, Gala Chair, John Pelella, Margaret Pelella, Frederick Dabroski, Dr. Manita Sawhney, Dr. Jeffrey Degen, and Jack Smith