Welcome to Montefiore St. Luke's Cornwall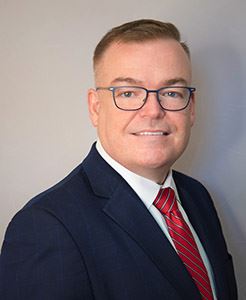 Thank you for choosing Montefiore St. Luke's Cornwall (MSLC). You can rely on us to deliver high-quality, compassionate care, in a warm and friendly environment. MSLC is continuously improving our care delivery services and facilities. We endeavor to add new programs to meet the needs of you, our community.
MSLC is proud to be among the top 5% in the nation for clinical excellence as noted by Healthgrades, as well as a recipient of the prestigious Magnet® Hospital designation from the American Nurses Credentialing Center (ANCC), which recognizes superior quality and innovation in nursing care. Equally, we are proud that our staff has voted MSLC a "Great Place to Work" for five years in a row, demonstrating our commitment to providing a friendly work environment that considers what our employees value most. It is important to all of us that you have the best experience as you navigate our facilities.
During your visit to our campuses, we expect that you will feel the positivity and excellence that comes with our Healthgrades, Magnet® and Great Place to Work Designations, and experience the wonderful spirt of our team. If you wish, please feel free to let us know about a positive experience or something that surprised you during your time with us. Equally, should you have had a concerning experience, we want to know about that as well. To share your experiences, please contact MSLC's Patient Relations Department at 845-568-2300 or via email at PatientExperience@MontefioreSLC.org. If you wish to speak with someone now, please ask any member of our team to speak with a supervisor.
It is our pleasure to serve you. We sincerely thank you for choosing MSLC and look forward to serving you in the future.
Sincerely,


Daniel J. Maughan, RN, FNP-C
President & Chief Executive Officer