Technology & Facilities
State-of-the-Art Cardiac Care
We have equipped our cardiology with sophisticated equipment and amenities to provide patients with high quality cardiac care. The following is a brief overview of the features that set our cardiology center apart from the rest.
Catheterization Labs
Advanced, accurate diagnostics and treatment for your heart and arteries are available at Montefiore St. Luke's Cornwall. The cardiac catheterization labs are among the region's most active, offering the latest technology, experienced board-certified cardiologists, and a compassionate and skilled support staff. Diagnostic and treatment procedures in the cardiac catheterization lab can prevent catastrophic cardiac events.
Cardiac catheterization is used as a diagnostic tool to determine to what extent coronary arteries are blocked. Cardioversion is also offered. This procedure delivers an electrical shock to the heart at a specific moment in the cardiac cycle in order to convert an abnormally fast heart rate or cardiac arrhythmia to a normal heart rhythm.
At MSLC, quick response is vital to saving lives. The average amount of time between arriving at the emergency room and being treated in the cardiac catheterization lab is less than the state and national benchmark of 90 minutes. MSLC offers advanced ambulatory diagnostics by providing EKG transfer technology to emergency responders. This allows EMT personnel to communicate vital cardiac information to the MSLC cardiac care team prior to the patient's arrival at the emergency room, saving precious time and helping preserve the vitality of the patient's heart muscle.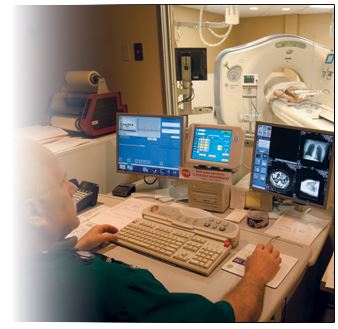 CT Imaging
MSLC has a 64-slice CCTA machine in-house. A CCTA uses advanced technology, along with intravenous contrast material, to obtain high-resolution, three-dimensional pictures of the moving heart and blood vessels. It is a noninvasive method for detecting blockages in coronary arteries.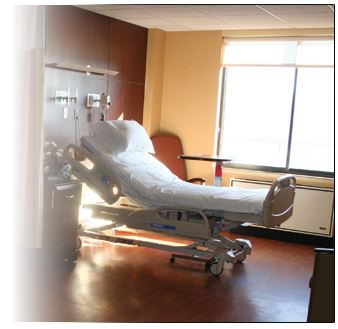 Universal Beds
MSLC offers universal beds with 24-hour, continuous-cardiac-monitoring capabilities. Wireless cardiac monitoring, a highly advanced technology, allows patients to get up and move around and still have their heart condition continuously tracked by the cardiac care team.
Click on the images below to read the full brochure.