Heart Disease Prevention
Cardiology Services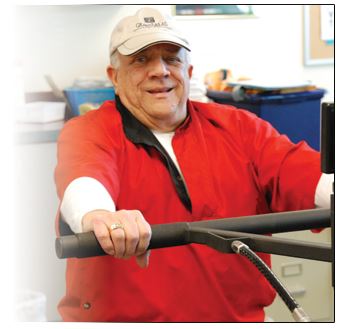 Making purposeful choices can lead to a healthier heart. Risk factors for heart disease include smoking, obesity, lack of physical activity, high blood pressure, and high cholesterol. A person's individual response to stress and alcohol consumption can also have a substantial impact.
Hereditary & Race Factors
Many people are unaware that age, heredity, gender and race contribute to the risk for coronary disease. Men are at greater risk than women, and have heart attacks earlier in life. Eighty-three percent of people who die of coronary heart disease are 65 years old or older. Children of parents with heart disease are prone to the disease as are those with diabetes or a family history of diabetes.
African-Americans have a higher risk of heart disease compared with Caucasians due to the propensity for severely high blood pressure. The risk for heart disease is also higher among Mexican Americans, American Indians, native Hawaiian and some Asian Americans.
One way to detect potential heart disease early is to take advantage of the many diagnostic procedures offered by Montefiore St. Luke's Cornwall.