St. Luke's Cornwall Hospital Earns 'Top Performer on Key Quality Measures®' Recognition from The Joint Commission
Newburgh, NY – St. Luke's Cornwall Hospital (SLCH) announced today that it has been recognized as a 2013 Top Performer on Key Quality Measures®by The Joint Commission, the leading accreditor of health care organizations in the United States.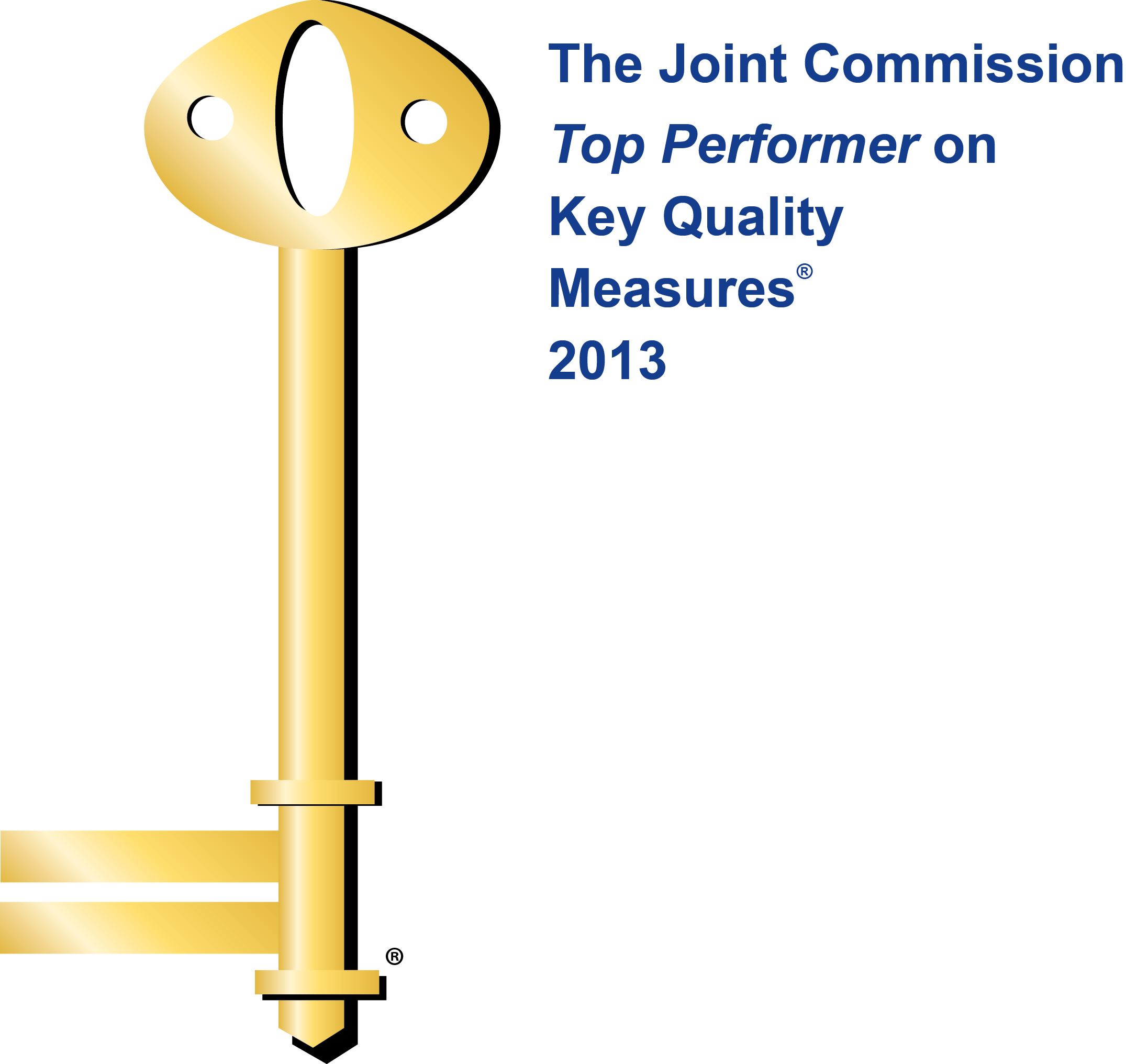 St. Luke's Cornwall Hospital was recognized as part of The Joint Commission's 2014 annual report "America's Hospitals: Improving Quality and Safety," for achieving excellence in accountability measure performance in four measure sets- Heart Attack, Heart Failure, Stroke and Surgical Care. SLCH is one of 1,224 hospitals in the United States to achieve the 2013 Top Performer distinction.
 "The quality of care provided to our patients as well as their safety are extremely important to all of us at St. Luke's Cornwall Hospital," said Robert S. Ross, SLCH President and CEO.  "Consistent use of evidence based care is a key element to improving patient outcomes. We are proud to be named a Top Performer as it recognizes the knowledge, teamwork and dedication of our entire staff."
 The Top Performer program honors hospitals that demonstrate excellence in evidence-based interventions that increase the chances of healthy outcomes for patients with certain conditions, including heart attack, heart failure, pneumonia, surgical care, children's asthma, stroke, venous thromboembolism and perinatal care, as well as for inpatient psychiatric services and immunizations.
To be a 2013 Top Performer, hospitals had to meet three performance criteria based on 2013 accountability measure data, including:
-Achieving cumulative performance of 95 percent or above across all reported accountability measures; 
-Achieving performance of 95 percent or above on each and every reported accountability measure where there were at least 30 denominator cases; and
-Having at least one core measure set that had a composite rate of 95 percent or above, and (within that measure set) all applicable individual accountability measures had a performance rate of 95 percent or above. 
"Delivering the right treatment in the right way at the right time is a cornerstone of high-quality health care. I commend the efforts of St. Luke's Cornwall Hospital for their excellent performance on the use of evidence-based interventions," said Mark R. Chassin, M.D., FACP, M.P.P., M.P.H., president and CEO, The Joint Commission.
This latest recognition comes on the heels of the hospital's fourth straight Healthgrades Patient Safety Excellence Award. St. Luke's Cornwall Hospital is the only hospital in New York State to achieve that distinction four years in a row. Earlier this year, the hospital was also recognized as one of the top hospitals in New York State, the Hudson Valley, and the Poughkeepsie-Newburgh Metro Area by U.S. News & World Report. St. Luke's Cornwall Hosptial was also the only facility in the Hudson Valley to be named 2014 Most Wired in the 16th annual Health Care's Most Wired Survey, conducted by Hospitals & Health Networks.

For more information about the Top Performer program, visit http://www.jointcommission.org/accreditation/top_performers.aspx.

About St. Luke's Cornwall Hospital

St. Luke's Cornwall Hospital (SLCH) is a not-for-profit community hospital with campuses in Newburgh and Cornwall, NY. The hospital is dedicated to serving the health care needs of the Hudson Valley and aspires to excellence in the delivery of compassionate and comprehensive health care services. SLCH offers comprehensive cardiac, stroke, cancer, orthopedic services and a full range of other clinical offerings.