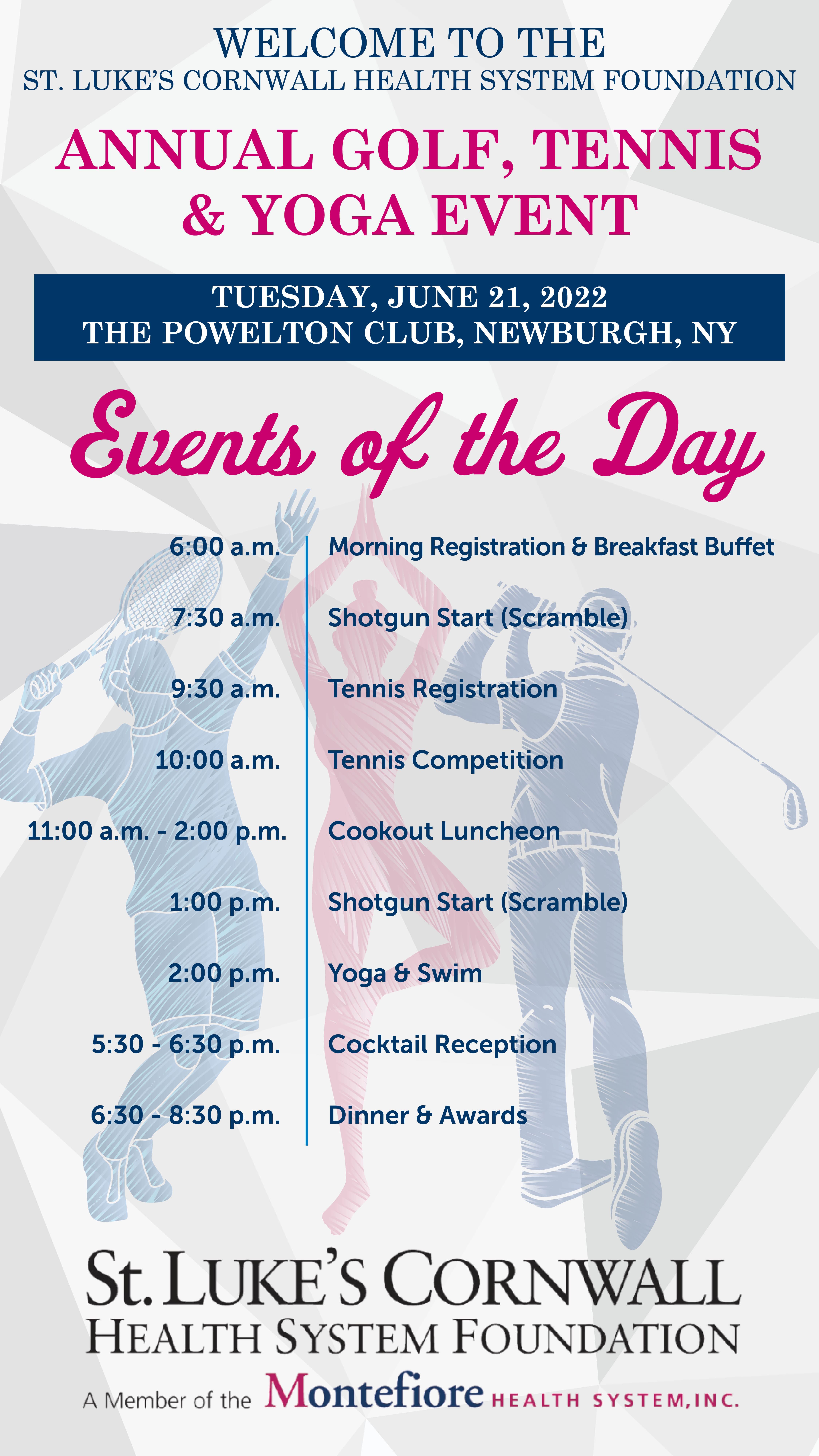 For questions, please contact Kate Dabroski at Foundation@montefioreslc.org or call 845.784.3850.
Thank you to our Incredible Sponsors!
Tournament Sponsor
Pepsi-Cola of the Hudson Valley
Ace Sponsors
Ambulnz
Kaplan Family Foundation
Eagle Sponsors
Pomarico Design Studio Architecture, PLLC
Collection Bureau of Hudson Valley
Bar Cart Sponsor
Bonura Hospitality
Lunch Sponsors
Clifton Budd & DeMaria, LLP
Unitex
Perreca Electric
Construction Contractors Association
Breakfast Sponsor
Resorts World Catskills
Cocktail Sponsor
Gentech Ltd
Par Sponsor
M/E Engineering
Bonura Hospitality
Birdie Sponsor
Mount Saint Mary College
Yoga Sponsor
DuBois Law Group, PLLC / Newburgh Yoga Shala
Additional Sponsors
United WestLab
Crothall Healthcare
Holt Construction
Behavioral Health Services of the Hudson Valley
UA Plumbers and Steamfitters
Jack Smith/William A. Smith and Son Insurance
International Brotherhood of Electrical Workers (IBEW)
MDS HVAC-R
Coca-Cola
JT Abstract
GA Fleet Associates, Inc.
Access Supports for Living
Rider, Weiner & Frankel, P.C.
PKF O'Connor Davies
Sonata Group
Cornerstone
Steffy Law, P.C.
Ironworkers
Premier Medical Group
Interbit Data
Hospice of Orange and Sullivan
PattyCake Playhouse, Inc.
Envision Healthcare
D-Ben Security Systems
Ironworkers Local 417
The Orange County Chamber of Commerce