DAISY Award
Aimee Croce, RN, Same Day Surgery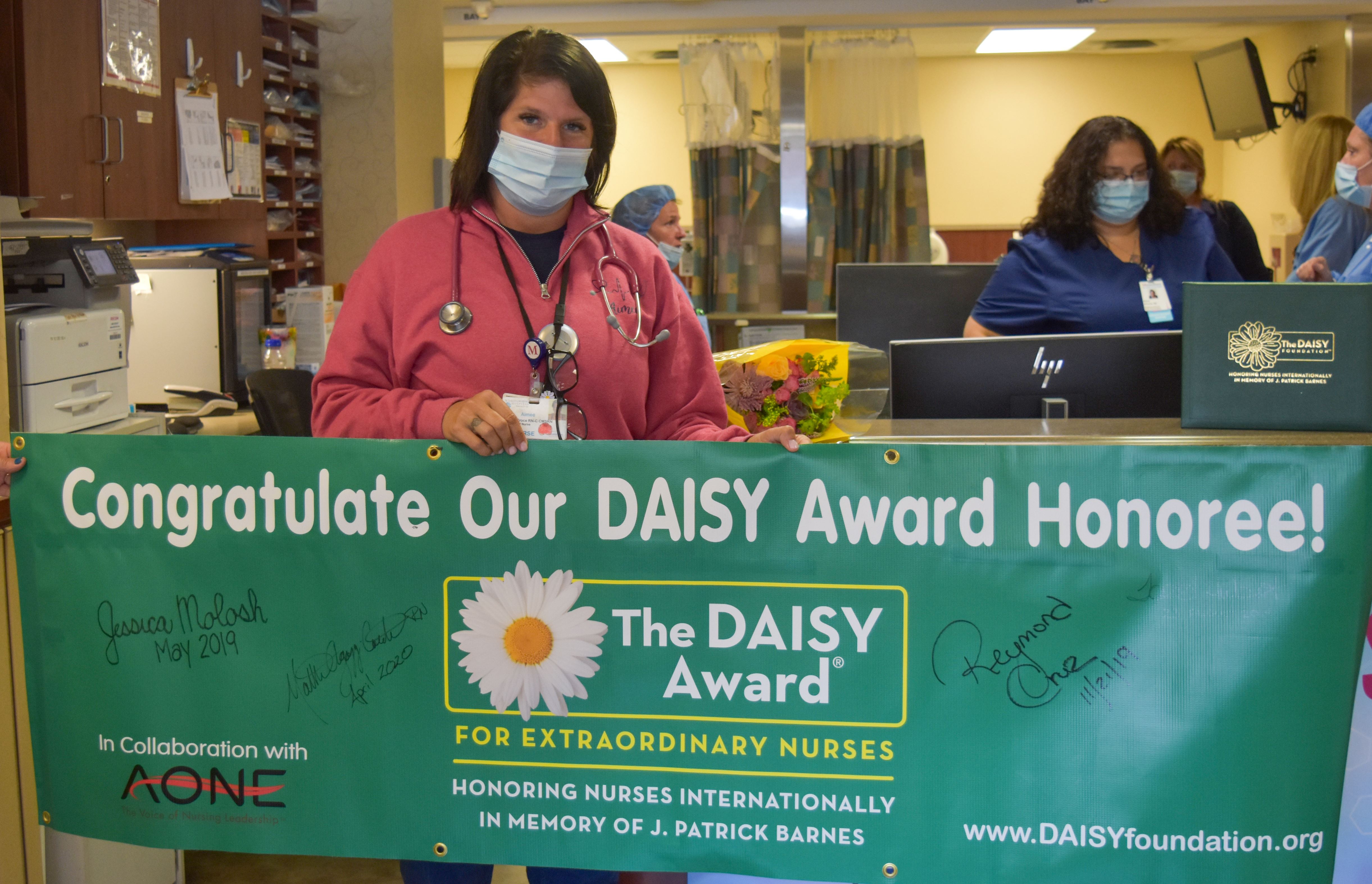 August 2020
On Tuesday, MSLC was proud to present The DAISY Award to Registered Nurse, Aimee Croce. The DAISY Award is an international program that rewards and celebrates the clinical skill and compassionate care given by extraordinary nurses every day. The DAISY Award is designed to honor nurses whose clinical skills and compassionate care exemplify the type of nurse that our patients, their families and our staff recognize as outstanding role models.
Aimee is our 5th DAISY Award recipient. She demonstrates compassionate care to every person she encounters as if they were family. Aimee consistently goes above and beyond in her role at MSLC and is always there to lend a helping hand. Congratulations Aimee and thank you for providing the highest quality of care to our patients and community!
The DAISY Foundation was established in 1999 by the family of J. Patrick Barnes who died at age 33 of complications from an autoimmune disease. During Pat's eight-week hospitalization, his family was awestruck by the care and compassion his nurses provided Pat and his entire family. In Pat's memory, his family created a foundation with the goal of recognizing extraordinary nurses who make an enormous difference in countless people's lives every day. For more information, visit https://www.daisyfoundation.org.