SLCH Welcomes New Neurosurgeon
Newburgh, NY –St. Luke's Cornwall Hospital (SLCH) is proud to announce that Eric St. Clair, MD, FAANS has joined the Department of Neurosurgery. Dr. St. Clair joins a dynamic team of surgeons servicing the greater Hudson valley region.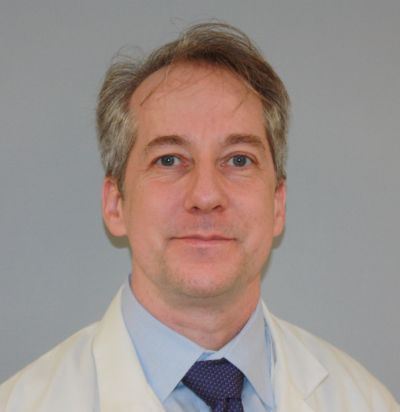 Dr. St. Clair earned a Doctor of Medicine from the University Of Illinois School Of Medicine in Chicago. He served as Chief Resident of the Neurosurgical Department at New York University Medical Center, where he also completed a Tumor Fellowship. 
In addition, Dr. St. Clair completed a Neurosurgical Fellowship at the M.D. Anderson Cancer Center in Houston Texas. Dr. St. Clair is Board Certified in Neurological Surgery. 
Neurological specialties at St. Luke's Cornwall Hospital include surgery of the brain, spine, and Neurological Oncology. He is part of Hudson Valley Brain and Spine Surgery with locations in Cornwall, Middletown and Suffern. To make an appointment, please call (845) 673-1040.  
About St. Luke's Cornwall Hospital
St. Luke's Cornwall Hospital (SLCH) is a not-for-profit community hospital with campuses in Newburgh and Cornwall, NY. The hospital is dedicated to serving the health care needs of the Hudson Valley and has achieved excellence in the delivery of compassionate and comprehensive health care services. The Joint Commission noted SLCH for excellence in Key Quality Measures in management of Heart Attack, Heart Failure, Stroke and Surgical Care. SLCH is also recognized as an industry leader in using information technology to improve patient care, by winning the Most Wired Award for the third year in a row. In January 2016, SLCH officially partnered with Montefiore Health System to strengthen the delivery of health care locally and enhance access to exceptional specialty care for Hudson Valley residents.